Superhero Party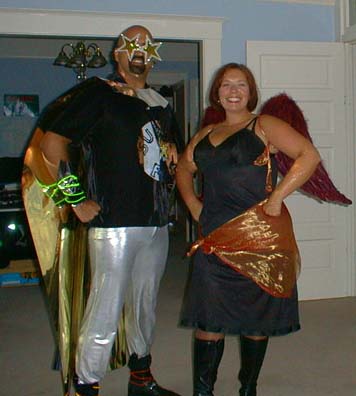 Jump straight to the Pix


Holly, Amy &amp I knew full well WE were superheroes - but we wanted to see how many of our friends were ???






&amp as usual we were amazed! There are TONS of heroes amongst us! We're SAVED!

plus a super-bonus we raised $300 for The Young Nonprofit Professional's Network!



---
About the pix:
Here's a little QuickTime slideshow of these pix
My apologies to everyone who escaped photography - especially Mungo: Killer Of Rabbits (he rocked!)
If you have any more pix please let me know! so I can get copies or scans! I will add them to this site if you have good ones.
Click here if you'd like to download the whole set (all images (plus many not shown here), not cleaned up)
---
Back HOME!
Back to the Main Picture Page!