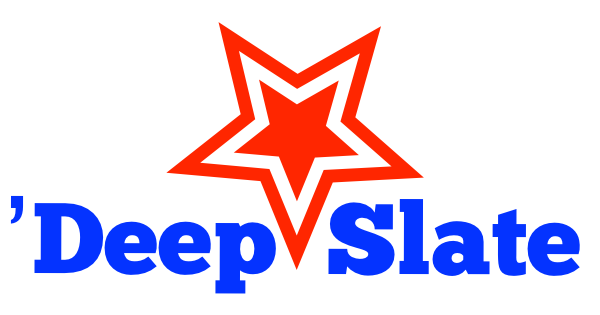 I've never dreaded writing a 'Deep Slate more than this one. Why you ask? Because I'm going to publicly disagree with many of my close friends' choices on on the two most controversial races in this election. If you do disagree with me (and I think many of my progressive friends will), I hope you'll read and consider the reasoning behind my choices.
Regardless, GO VOTE!
'deep
.ps: Let's start a new tradition:#votingstickerselfie AFTER YOU VOTE: Take a pic with your voting sticker on your nose & hashtag it as #votingstickerselfie!
.pps If you…
like what you read, please do let me know! Also questions, criticisms, comments welcome!
you want to know where to vote, jump to the Extras below
you want to get an email when I post the next 'Deep Slate, just email me!
WHAT IS THIS?:
Every San Francisco election cycle, I put out my "'Deep Slate": my endorsements for that election. This post is my slate for this election!
The format of this post is as follows:
Also note that a few days after the election, you can come back & check the RESULTS by clicking here.
THANKS:
Thanks, as always, to the number of folks who have asked me for my opinions. I know I say it every time but it is quite true: I really am honored by your interest.
And big props to my lovely wife, for proofreading this and also for being so supportive of all my meetings & involvements!
So without further preamble, let's dive in!
THE LIST:
Note: If you just want this list as a handy, printable text version, just click here.
The key is as follows:
FEDERAL:
President:Â Hillary Clinton (though Bernie is a fine choice too)
Senate:Â Kamala Harris*
Congress, Dist. 12: Nancy Pelosi
STATE:
State Senate, Dist. 11: Scott Wiener  (though Jane Kim is a fine choice too)
State Assembly, Dist. 17:Â David Chiu
State Assembly, Dist. 19:Â Phil Ting
Prop 50:Â Suspension of Legislators Without Pay: Yes*
JUDICIAL:
Superior Court Judge #7:Â Paul Henderson*
SAN FRANCISCO:
Democratic County Central Committee: District 17:
Alysabeth Alexander*
Tom Ammiano
David Campos
Petra DeJesus*
Jon Golinger
Prathima Gupta*
Frances Hsieh*
Jane Kim
Rafael Mandelman
Aaron Peskin
Alix Rosenthal
Leroy Wade Woods*
Scott Wiener
Cindy Wu
District 19:
Brigitte Davila*
Hene Kelly*
Leah LaCroix*
Sandra Lee Fewer*
Eric Mar
Myrna Melgar*
Prop. A: Public Health and Safety Bond: Yes
Prop. B: Park, Recreation and Open Space Fund (Charter Amendment): Yes
Prop. C: Affordable Housing Requirements (Charter Amendment): YES
YES
Prop. D: Office of Citizen Complaints Investigations: Yes
Prop. E: Paid Sick Leave: Yes
Prop. AA: San Francisco Bay Clean Water, Pollution Prevention and Habitat Restoration Program: YES YES YES
If you want these as a handy, printable list, just click here.
THE DETAILS:
FEDERAL:
President:Â Hillary Clinton Ok. This is a tough one and I'm a bit torn. I know many of my friends are ALL-IN-FOR-BERNIE and I can see why. My politics are certainly much closer to Bernie's than they are to Hillary's. So why am I not feeling the Bern?
It comes down to several things, and I think they are pretty damn pragmatic:
I don't think Bernie can deliver at this critical time in our planet's history
I think Hillary will get a lot more done
I think Hillary will do better against Trump
I really respect Hillary Clinton (despite her flaws) & really do want a woman President
I realize that my choice is going to be unpopular with a lot of my friends. From what I've seen, Bernie is going to win San Francisco going away, and may very well win California. And if that happens, I might even be happy about it. I'm glad we have a serious candidate talking about the widening wealth gap in this country and taking on things like single-payer health care & campaign finance reform. I'm glad someone has moved the democratic party to the left.  It is exciting to see all the energy and excitement Bernie has brought to the race. And more importantly, on a lot of things, Bernie is just right.
But, I don't belive he'll be able to get *any* of it done. If you've been watching the last eight years, you've seen a lot of Obama's best (and more leftward leaning) policies get Republi-blasted and mutated into much lesser things (Obamacare) that still get attacked constantly. If the smart and saavy middle-to-left Obama administration can't get much through that blockade, how will the left-of-left and unproven Sanders administration fare?
I might be willing to give them the chance, but I'm desperate to see the current administration's anti-coal efforts come to fruition, and we desperately need the US to go all in on the Paris Climate Agreement. With Republican's scoffing at the very obvious and terrifying present danger of climate change, and the time to act having long since passed, I'm putting my eggs in someone who I believe has the Washington saavy to get things done.
I strongly disagree with Hillary on some things, but totally agree with her on many more, and I believe she is smart, seriously smart, and if anyone will be able to get things done in Washington, it will be her, Bill, and all the experienced staffers she cherry picks from the Obama administration. Yes, I think she has made some horrible votes (the Iraq war) and I think she has been tainted by the game, but I also think she's by far the most qualified and capable candidate we've had for president in a long, long time. (First Lady, Senator, Secretary of State)
Finally, I'll add that a) I'm excited about a woman President, especially for my daughter's sake and b) Hillary's strengths with women and voters of color will be BIG against Trump.
So yeah, I'm with her.
Senate:Â Kamala Harris Kamala Harris is a major California politican who I honestly haven't followed too closely, but many people I respect hold her in really high regard. She's much smarter and more capable than the her best Democratic challenger, Loretta Sanchez, and she has my vote. Note that since this is a "top two" primary, the top two vote getters will face off in November – let's make sure she's one of them.
Congress, Dist. 12: Nancy Pelosi Here is what I wrote last time she was up for election: Nancy Pelosi is practically unopposed and she does really pretty well at the Federal level. No, she doesn't completely represent my values, but if you spend twenty minutes considering how much CRAY CRAY is in Congress these days, you'll thank your yoga mat that someone who thinks even vaguely similar to San Francisco has any power in our nation's capital. Done, move along.
STATE:
State Senate, Dist. 11: Â Scott Wiener This is the other race that I'm dreading being pilloried for, but at least I'm not torn. I really have a great deal of respect and admiration for both of these politicians, and Jane Kim is a personal friend. Either of them will be excellent legislators at the state level.
That being said, both of their politics are a bit cagey: Jane Kim has been more classically progressive, and while on housing she's done great work, on other issues she's been more centrist (Twitter tax break, Soda Tax). Scott Wiener is often attacked by the left as being a moderate/conservative (for San Francisco), or worse (due to his stand on homeless encampments for example) but has also been a real champion for transportation and sound city planning. Neither are perfect; they are also capable of taking politically expedient stands that I find horrible: Jane's scapegoating "Google Buses" or her opposition to the Soda Tax or Scott's vote against increasing public access to police disciplinary records or his championing of dog-walking in ecologically sensitive natural areas like Fort Funston. Nonetheless, they are also both super smart and super capable, so in the end, I think we really can't lose with either of them in the State Senate.
For me, personally, it has been a difficult choice, because Jane is a friend and someone who I think the world of, but in the end, I'm going with Scott because as President of the SFLCV, I've worked with him a lot more on environmental and transportation issues that are near and dear to my heart, and I'm constantly impressed with his intelligence and his detailed, thoughtful and thorough approach to issues in the City (whether I agree with him or not.)
Note that since this is a "top two" primary, the top two vote getters will face off in November. I expect those to be Jane & Scott so you'll get to decide this for real in November.
State Assembly, Dist. 17:Â David Chiu Only Dem, good legislator
State Assembly, Dist. 19:Â Phil Ting Only Dem, good legislator
Prop 50:Â Suspension of Legislators Without Pay: YES Fixes a loophole in Senate rules such that when legislators are suspended, like our very own Leland Yee (thanks Shrimp Boy!), they can be suspended without pay & benefits. Â No brainer.
JUDICIAL:
Superior Court #7: Paul Henderson From what I've read we have two largely competent and progressive candidates for judge, Hwang and Henderson.  I'm leaning Henderson, because the opportunity to put a black, gay man behind the bench, given all that our justice system struggles with is an opportunity too good to pass up.
SAN FRANCISCO:
Democratic County Central Committee:Â  Dist. 17
Alysabeth Alexander
Tom Ammiano
David Campos
Petra DeJesus
Jon Golinger
Prathima Gupta
Frances Hsieh
Jane Kim
Rafael Mandelman
Aaron Peskin
Alix Rosenthal
Leroy Wade Woods
Scott Wiener
Cindy Wu
Dist. 19
Brigitte Davila
Hene Kelly
Leah LaCroix
Sandra Lee Fewer
Eric Mar
Myrna Melgar
Norman Yee
The Democratic County Central Committee is actually one of the stealth most-important things in SF politics. Since SF is around 75% Democratic & many people vote the party line in elections & the DCCC make the official Democratic party endorsements: voila. The DCCC has a lot of power! It has long been the front line in the constant battle between monied downtown interests in SF which tend to be more conservative, and neighborhood, environmental, and other grass-roots types that have sought a more progressive SF. This year is no different. I've picked mostly members from the so called "Reform slate", backed by progressive powerbroker Aaron Peskin (who I'm a fan of), but have also added Scott Weiner and Alix Rosenthal, two people I think highly of, though they have been decried as "evil" in the ridiculously black and white world of SF progressive politics.
Prop. A:Â Public Health and Safety Bond:Â Yes
A $350K bond (small!) for seismic & fire safety retrofits at SF General Hospital and at neighborhood health centers. No brainer. Yes!
Prop. B:Â Park, Recreation and Open Space Fund (Charter Amendment):Â YES
This is a good thing, though not quite a no-brainer.  The best write up is here at the San Francisco League of Conservation Voters website.  But basically, this extends an existing budget set-aside for parks so as to fund park maintenance.  Set-asides tend to be noxious,* but SF's history shows that parks are a good example of a public good that is almost always difficult to prioritize, which inevitably leads to deferred maintenance and more expensive fixes when the money finally does get appropriated.  This set aside is the path to sane and stable spending on our parks and recreation areas. YES
* A set aside guarantees the same amount of funding be taken from the City's general fund every year for the given program. The problem is that in lean years, set-asides then squeeze out funding for other important things.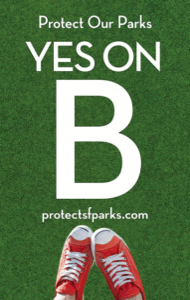 Prop. C:Â Affordable Housing Requirements (Charter Amendment):Â YES
The most critical issue facing San Francisco today is affordable housing and the lack thereof. Prop C is part of the solution.  Builders of large multi-unit housing projects are currently required by our Inclusionary Housing Ordinance to build 12 percent of all units as "affordable housing."* Prop C would raise that percentage to 25 percent.  Moreover it would allow the Board of Supervisors to change that value at its discretion (rather than having it set in Charter, as it is now, where it requires a ballot measure, like this one, to change).  More housing NOW. YES
*Thisis oversimplifying a little, but is essentially correct. If you're interested, I highly recommend the SPUR write up of this one.
Prop. D:Â Office of Citizen Complaint's Investigations:Â Yes
Currently, the Office of Citizen Complaints investigates police officer-involved shootings only in cases where a citizen complaint is filled. This has lead to a woeful track record for investigations of police shootings: of the 35 police shootings reported in San Francisco in the past five years, 31 have resulted in injury or death, but the OCC has only investigated eight of these 31 cases. This measure would require the OCC to investigate all police shootings, regardless of if a complaint is filed or not. Yes
Prop. E:Â Paid Sick Leave
This relatively simple measure brings San Francisco's local paid sick leave ordinance in line with the state's more expansive one. Yes
Prop. AA: San Francisco Bay Clean Water, Pollution Prevention and Habitat Restoration Program:Â YES YES
I like what we've said here on the SFLCV website (and I recommend you read the whole thing if you're interested in more):
Funding is desperately needed to restore San Francisco Bay's wetlands and help protect the region from the effects of rising seas. This  modest $12 annual parcel tax would be evenly distributed among all parcels in the nine-county Bay Area. Over 20 years, it would raise $500 million to restore wildlife habitat, improve water quality, and create a buffer against storms and sealevel rise. VOTE YES ON MEASURE AA on June 7th, 2016!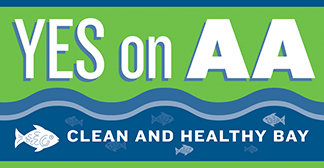 MY VALUES:
I recommend reading all of this (it won't take that long!) to understand how I think. That way you'll have a sense of how to asses my recommendations for yourself.
I'm basically an idealist, an optimist, and a humanist.
My opinions come from my experience in local politics over the past 19 years & the tons of candidate interviews I've done as President of the San Francisco League of Conservation Voters (SFLCV) & on the Board of Directors of the SF Bicycle Coalition (SFBC) & all the lobbying I've done at City Hall, etc etc…
I don't get a dime for this, I'm a software engineer by day and a political activist in my spare time.
The three biggest "norths" of my political compass are environmentalism, social justice issues & good government (reform type) issues.
While my views are definitely shaped by my activities in the SFLCV & the SFBC, my endorsements do NOT represent the views of either of those organizations.
I use the term "progressive" a lot, as something I value. In SF, that has historically meant a combination of classical liberal Democratic politics (equity – social, gender, racial, diversity, a sense that government can & should play an important role in solving society's problems) plus environmental values (sustainability, long-term systematic thinking ) and neighborhood level populism (tenant's rights, ethnic and socio-economic diversity, populism vs. corporatism.)
I try to be aware of my biases, here are few that come to mind:

Poorer before richer when considering fairness issues: it's best if something is fair, but if someone has to get screwed, make it the rich person, because society always favors the richer.
The more money a local campaign has, the more questions that should be asked of it: If a campaign has a lot of expensive media ads, mailers, and etc – why? It might be fine, but the more money, the more questions as to why.

In some of these races it is a matter of picking between flawed options…
Ballot measures are REALLY a bad way to govern. Most of the things done in ballot measures SHOULD be done in the normal legislature, where they are easier to fix if they turn out wrong. Another problem is that you have to boil complex issues down to yes/no votes – which rarely is a good idea. But this is what we have, so keep in mind that some good ideas make bad ballot propositions & a lot bad ideas can be made to be sound like good sense in ballot initiative form because the devil is often in the details. And also note that these measures are often grey – there is often a lot of balancing going on…
90% of my experience & knowledge is about local issues – so understand that state issues are a little greyer for me unless I say otherwise. Thus, some of the endorsements (as marked) above are taken from compiling what the California League of Conservation Voters (CLCV), the SF Bay Guardian, and the Sierra Club have had to say.
Just like you, some of my opinions come from listening to those I trust, or tend to trust. Organizations like the ones listed above get more credence, as well as politicians I support and believe in. Obviously this is dicey, nothing beats first hand knowledge and analysis, but that just gets us back to why I think ballot measures suck…
Other Sources:
Here are some other slates & resources I liked reading while I was writing this:
Extras:
Where To Vote:
If you need to know WHEREÂ YOUÂ CAN VOTE:Â You can find your polling place in SFÂ HEREÂ or for the rest of CAÂ HERE.
Older 'Deep Slates:
I believe I've been doing the 'Deep Slate since sometime in the '90s. You can read all the ones I've saved by clicking here – it gets a bit dicey because before 2012, they were email only (not blog posts), so I've posted the email versions I could find.