Here are the quick & dirty highlights from my trip to Paris – but if you really want to see many more cool pix of Paris & Budapest – you should go here….
Paris seems to have discovered my love for all things glam & sparkly (& no, it doesn't quite do it justice – but it is still awesome) & is my Favorite New Thing from this trip to Paris:


Click here to watch the movie (2.5MB)
I also enjoyed viewing the end of the Tour De France from my mobile viewing platform rented from the city no less)….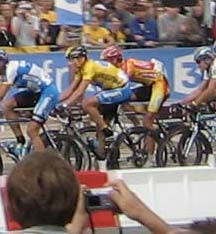 Click here to watch the movie (8.3MB)

The "mobile moving platform" was VERY cool – basically the city of Paris rents bikes for reasonable rates from various locations around town & also from a bus that sets up at special events! I did a good bit of biking in both cities…. Here is a shot from Budapest…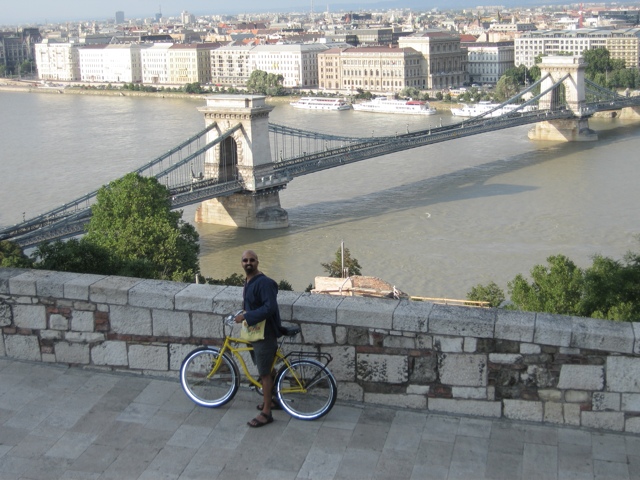 The other thing I loved about Paris & even Budapest was that since the cities were bigger – things were up and available til all hours. My cousin & I did a LOT of dancing – which rocked…. < PEEVE MODE >And before any of you SFer's go – "yeah I wish…"- how often do you go out late? < PEEVE MODE OFF >
Again, for all my favorite pix from Paris (& Budapest) click on over to my pix page….