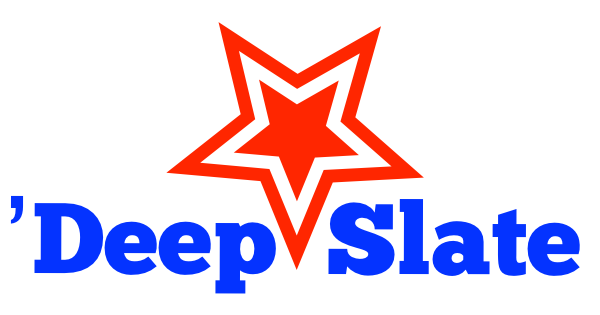 Wow. It's finally time. With any luck, tomorrow will be the beginning of the end of the most disastrous presidency ever (probably – but certainly in my lifetime.) I'm sure most folks are totally focused on the California Presidential Primary race — and I get it! — but there are also other important races so please vote for them too!
Seriously – GO VOTE!
'deep
.ps: Let's continue the tradition: #votingstickerselfie. AFTER YOU VOTE: Take a pic with your voting sticker on your nose and hashtag it as #votingstickerselfie!
.pps: If you…
Like what you read, please do let me know! Also questions, criticisms, comments welcome!
Want to know where to vote, jump to the Extras below.
Want to get an email when I post the next 'Deep Slate, just email me!
.ppps: Oakland? or San Jose? check out the Extras section.
WHAT IS THIS?:
Every San Francisco election cycle, I put out my "'Deep Slate" voter guide. Here is my guide for this election!
The format of this post is as follows:
Also note that a few days after the election, you can come back and check the RESULTS by clicking here.
THANKS:
Thanks, as always, to the folks who asked for my opinions: I really am honored by your interest.
And big props to my lovely wife, for proofreading this and also for being so supportive of all my meetings and involvements!
So without further preamble, let's dive in! (damn, that was a lot of preamble…)
THE LIST:
Note: If you just want this list as a handy, printable text version, just click here.
Also note: the more CAPITALS the stronger I feel about it - especially on ballot measures.
DEMOCRATIC PARTY PRIMARY:
US President: Elizabeth Warren
US Congress District 12: Nancy Pelosi
US Congress District 14: Jackie Spier
Democratic County Central Committee District 17
John Avalos
Vallie Brown
Tami Bryant
David Campos
Tyra Fennell
Peter Gallotta
Shaun Haines
Matt Haney
Frances Hsieh
Jane Kim
Rafael Mandelman
Carole Migden
Hillary Ronen
Shanell Williams
Democratic County Central Committee District 19
Keith Baraka
Kelly Akemi Groth
Janice Li
Li Miao Lovett
Gordon Mar
Jane Natoli
A.J. Thomas
Mawuli Tugbenyoh
Cyn Wang
STATE:
State Senator: Scott Wiener
Assembly D17: David Chiu
Assembly D19: Phil Ting
Prop 13:Â School Facilities Bond: YES
JUDICIAL:
Superior Court #1: Maria Evangelista
Superior Court #2: Dorothy Proudfoot
Superior Court #21: Kulvindar Singh
SAN FRANCISCO:
Prop A:Â City College Repair & Retrofits Bond: Yes
Prop B:Â Earthquake Safety & Emergency Response Bond: Yes
Prop C:Â Charter Amendment to Restore City Benefits for SF Housing Authority Workers: Yes
Prop D:Â Vacancy Tax for Commercial Corridors: YES
Prop E:Â Office Space Limits: No
Again, if you want these as a handy, printable list, just click here.
THE DETAILS:
Note: the more CAPITALS the stronger I feel about it - especially on ballot measures.
DEMOCRATIC PARTY PRIMARY:
US President: Elizabeth Warren
I'll admit it. I'm totally stumped who to vote for for President. Every candidate I pick struggles somewhere in the calculus that is most important to me:
Who can beat Trump?
Who shows significant climate change leadership?
Who can really get such legislation enacted?
I've tied myself in knots over the past few months trying to figure this out and haven't succeeded. In the end, after all I've read, and all I've heard, watched and pondered, I don't think anyone else has a clue either. There are just too many unknowns and too many variables. I had hoped that the early primaries would lend some clarity or convince me of something new, but they haven't.
So, I'm back where I started. My thinking goes like this:
The first question is the biggest hurdle. I think the only people who have a shot of beating Trump are Sanders, Warren & Biden. I can also easily convince myself that any of the three of them would lose to Trump in the general election… so there's that. I'm filled with fear, which is a horrible place to try to make a rational decision from, but I'm going to try. So I'm going to put question one aside for these three candidates.
Of the three remaining, I think Sanders & Warren have the best climate plans, with Sanders probably getting the 🌟Gold Star🌟. I love Bernie for his clarity, his steadfastness, and his vision. I also wonder if he can get anything done. I don't recall any major Sanders-lead legislation? Is that just me? I get the sense that he's more of a steadfast ideologue than a legislative consensus builder. I'm a steadfast idealogue myself in many ways, but we don't have time for that – we need to get things accomplished NOW, while we still have time.
That brings me to Warren. I'm terrified of the societal headwinds that make it really extra difficult for a woman to get elected, but I've already taken #1 off the table & besides, a woman very narrowly lost last time.  Warren has a clarity of thought that I also appreciate and yet she also seems much more capable of "playing ball" to get things accomplished. That, combined with the fact that she's whip-smart and her policy ideas seem thoughtful yet bold, make her my best shot. 
I'm in. Warren for President. Let's do this!
 
US Congress District 12: Nancy Pelosi
It's tempting to just recycle what I say about Nancy Pelosi every two years (short version – not quite my values but she does good in D.C.)  But it's worth stopping to applaud her deft, nuanced, and masterful handling of the crap she's been dealt with the Mother of All Roadblocks, Mitch McConnell, and the stupidest and most dangerous president in history.
Hats off, Nancy. You've been amazing to watch these past few months.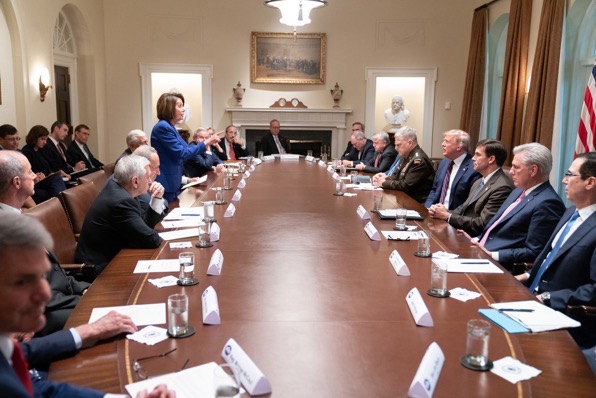 US Congress District 14: Jackie Spier
I wish I could get to vote for Jackie Spier sometime because she's been a strong voice for the environment (she's for the Green New Deal), women, and immigrants.
Democratic County Central Committee District 17
John Avalos
Vallie Brown
Tami Bryant
David Campos
Tyra Fennell
Peter Gallotta
Shaun Haines
Matt Haney
Frances Hsieh
Jane Kim
Rafael Mandelman
Carole Migden
Hillary Ronen
Shanell Williams
Democratic County Central Committee District 19
Keith Baraka
Kelly Akemi Groth
Janice Li
Li Miao Lovett
Gordon Mar
Jane Natoli
A.J. Thomas
Mawuli Tugbenyoh
Cyn Wang
Here's what I said back in 2012 about the DCCC and it is still just as true:
The Democratic County Central Committee is actually one of the most important stealth political things in San Francisco: San Francisco is around 75% Democratic + many people vote the party line in elections + the DCCC make the official Democratic party endorsements = the DCCC has a lot of power! It has long been the front line in the constant battle between monied downtown interests (which tend to be more conservative), and neighborhood, environmental, and other grassroots types that have sought a more progressive SF. This year is no different.
I based these endorsements on the candidate questionnaires at the SF League of Conservation Voters, although mine are somewhat different from the SFLCV endorsements.
Democratic County Central Committee District 17
STATE:
State Senator: Scott Wiener
I've become more and more a fan of Scott Wiener over the years; he's done a lot of good with solid legislation. Here's what the Bay Guardian says (before they go on to pillory him): 
That said, Wiener's bill to extend the hours that bars can sell alcohol will be a big help to the local nightlife community. He has taken strong stands on LGBT issues. And he just introduced a groundbreaking bill to do what Gov. Gavin Newsom should have done long ago: Authorize the state to buy up all of PG&E's stock (at what is now a really low price) and turn it into a publicly run venture.
Then there's his ambitious SB-50, that he keeps doggedly trying to pass. A bold plan to upzone California near transit corridors and "jobs-rich" areas to require localities to build more densely in these areas. HELL YES. Of course there are risks with this bold strategy in terms of displacement, but California desperately needs more housing and less sprawl if we want to save the planet (and lower the astronomical cost of living). SB-50 is the only serious proposal I've seen.
Assembly D17: David Chiu
David's done a lot of really good legislation and is unopposed – YES. I'm particularly interested in his Seamless Bay Area transit effort.
Assembly D19: Phil Ting
Phil's done a lot of really good legislation and is unopposed – YES.
CA BALLOT MEASURES:
Prop 13:Â School Facilities Bond: YES
JUDICIAL:
Judicial races are tough. There's just not a lot of information and frankly, judges probably shouldn't be elected at all – it makes it all the more likely we'll politicize the judiciary. The Bar Association of San Francisco rates the candidates in terms of how qualified they are to be a judge, so that's primarily what I'm going with (although I do read the endorsements of the Bay Guardian & Chronicle, etc.). Here's what the SF Bar said (emphasis mine):
Maria Evangelista, Seat 1 — "Qualified"
Pang Ly, Seat 1 — "Qualified"
Dorothy Proudfoot, Seat 18 — "Well-Qualified"
Michelle Tong, Seat 18 — "Qualified"
Carolyn Gold, Seat 21 — "Qualified"
Kulvindar "Rani" Singh, Seat 21 — "Exceptionally Well-Qualified" 
To me that means seat #1 is a toss up, and for the other two seats, the Bar implies two are better. I'll go with Evangelista because I like her endorsements better than I like Pang Ly's (though both seem solid).
Superior Court #1: Maria Evangelista
Superior Court #2: Dorothy Proudfoot
Superior Court #21: Kulvindar Singh
SAN FRANCISCO:
Prop A:Â City College Repair & Retrofits Bond:Â Yes
City College has been a struggle for many years now – some externally caused some internally caused. But the facts remain that City College –
Serves a real need in our community and 
Has many facilities in desperate need of repair and upgrade
This $845 million bond will raise building restoration funds for the necessary need for this needed institution. Yes.
(If you want a deeper dive, I particularly liked SPUR's write up).
Prop B:Â Earthquake Safety & Emergency Response Bond:Â Yes
This $628.5 million bond is a no-brainer. Another big quake is coming: 72% chance of a big one (>6.6) in the next 25 years. So the question is only one of how prepared are we. This bond is the last in a series of major earthquake preparedness-related bond measures enacted since Loma Prieta in 1989. It will fund upgrades of firehouses and the emergency fire water system, police stations and the 911 system. Yes. Needed.
Prop C:Â Charter Amendment to Restore City Benefits for SF Housing Authority Workers:Yes
This is small potatoes fairness stuff, but we have to vote on it because benefits eligibility is determined by the City Charter. Basically, 25 city workers got shafted out of their retirement benefits when the SF Housing Authority was shut down due to chronic mismanagement and they were "re-hired" by other City departments. When this happened their benefits clock got restarted. This just gives them their longer status back…to the tune of $90,000. Yes.
 
Prop D:Â Vacancy Tax for Commercial Corridors:Â YES
This is a partial solution to a very complex problem, but it is needed and should help! Prop D will tax property owners in several high value commercial corridors for vacancies over six months. It is specifically targeted to impact property owners who are acting in bad faith, and is designed with numerous safeguards to prevent unexpected consequences (and allow it to be tweaked by the Board of Supervisors if necessary). Here is what we said at the SF League of Conservation Voters:
Prop D will penalize bad actor landowners and stem the tide of eroding retail and commercial districts that threaten the walkability and urban fabric of San Francisco. Prop D follows a trend across the nation, where more than 1,900 cities have enacted vacant property registration fees. Some have adopted commercial vacancy taxes, including Washington, D.C. and Oakland. Washington's tax is calculated at a value of 5% of a building's assessed value, which would violate the California Constitution's current tax limit of 1% of a property's assessed value. Oakland's Vacant Property Tax applies to residential, commercial and vacant lots and was approved by the voters in 2018 by 70.04% of the vote.

San Francisco cannot allow a handful of landlords to erode our neighborhoods and raise the barrier to entry so that only exclusive boutiques and restaurants can survive. Prop D is receiving overwhelming support and features an ample number of off-ramps and considerations to minimize the unintended consequences of taxing well-intentioned landowners. Learn more at neighborsforsmallbusiness.com and Vote Yes on Prop D.
Prop E:Â Office Space Limits:Â NO
This is probably the worst ballot measure on the ballot… and it's going to pass 😣
We all know that San Francisco (and California in general) is facing a huge housing crisis. We're not building housing at anywhere near the pace we need to keep up with demand from our powerhouse economy. This ballot measure has the laudable goal of linking the two here in San Francisco – if we build more office space (creating jobs), we must build more housing to serve that office space.
Unfortunately, all it *actually* does is put the brakes on office development in San Francisco, *without* improving the process of economic incentives or building housing…so it will likely just stymie office development. I agree with the SF Chronicle's take:
The superficially appealing notion is that this would somehow increase the number of affordable homes in San Francisco relative to the number of jobs. The trouble is that there is no evidence that the initiative would create housing, which it does not fund or facilitate.
Some supporters (and there are many) are hoping it will up the ante on developers to build more housing in San Francisco, so they can build offices. I think a more likely outcome is that it will fuel office development in the surrounding counties and encourage sprawl. SPUR puts it well:
Downtown San Francisco/SoMa is one of the best locations in the region for jobs. Because the area is served by the highest-capacity transit, far fewer workers commute by car to these jobs, which reduces congestion, greenhouse gas emissions and air pollution. While we hope that businesses that cannot locate or stay in San Francisco choose to take root in downtown Oakland, downtown San Jose or other locations near regional transit, that hasn't been the case historically. Between 2010 and 2015, the vast majority of office space in the region was built more than a half mile away from regional transit.
Another significant unintended consequence is that a prime source of funding for affordable housing, social services, parks and transit is tax revenues from the very kind of office development that this measure will hinder.
This is why we should NOT use the ballot box for land use planning. It's complicated and easy to get wrong – especially when the proscribed fix seems simple. (This one is particularly wonky and the SPUR write up is excellent so check it out if you want the nitty gritty details.)
BIG NO.
MY VALUES:
Here's how I think. That way you'll have a sense of how to asses my recommendations for yourself.
I'm basically an idealist, an optimist, and a humanist.
My opinions come from my experience in local politics over the past 23 years. I've done tons of candidate interviews as a Board member (and long-time President of)) of the San Francisco League of Conservation Voters (SFLCV), during my long stint on the Board of Directors of the SF Bicycle Coalition (SFBC), and all the lobbying I've done at City Hall.
I don't get a dime for this. I'm a software engineer by day and a political activist in my spare time.
The three biggest "norths" of my political compass are environmentalism, social justice and good government (reform type) issues.
While my views are definitely shaped by my activities in the SFLCVÂ and previously the SFBC, my endorsements do NOT represent the views of either of those organizations.
I use the term "progressive" a lot, as something I value. In SF, that has historically meant a combination of classical liberal Democratic politics (equity – social, gender, racial, diversity, a sense that government can and should play an important role in solving society's problems) plus environmental values (sustainability, long-term systematic thinking) and neighborhood level populism (tenant's rights, ethnic and socio-economic diversity, populism vs. corporatism).
I try to be aware of my biases. Here are few that come to mind:

Poorer before richer when considering fairness issues: it's best if something is fair, but if someone has to get screwed, make it the rich person, because society always favors the richer.
The more money a local campaign has, the more questions should be asked of it: if a campaign has a lot of expensive media ads, mailers, and etc – why? It might be fine, but the more money, the more questions as to why.

In some of these races it is a matter of picking between flawed options. 🙁

Ballot measures are a REALLY bad way to govern:

Most of the things done in ballot measures SHOULD be done in the normal legislature, where they are easier to fix if they turn out wrong: you have to use a another ballot initiative to change or fix something that became law by a ballot measure, whereas the legislature can amend or fix any of their laws whenever they want.
Another problem is that you have to boil complex issues down to yes/no votes – which rarely is a good idea. But this is what we have, so keep in mind that some good ideas make bad ballot propositions and bad ideas can sound good in a ballot initiative… because the devil is often in the details. Also note that these measures are often grey – there is often a lot of balancing going on.

90% of my experience and knowledge is about local San Francisco issues, so state issues are a little more grey for me (unless I say otherwise). Thus, for state stuff, I try to do a lot of reading and research from the sources listed below and anything else I can find.
Just like you, some of my opinions come from listening to those I trust, or tend to trust. Organizations like the ones listed as "bedrock" below get more credence, as well as politicians I support and believe in. Obviously this is dicey, nothing beats firsthand knowledge and analysis, but that just gets us back to why I think ballot measures suck.
Sources:
My best sources are personal experiences, and interviews and lobbying I've done with the SFLCV and the SFBC. But the limits of this are pretty obvious. I have very little direct experience with state issues, so below are some of the sources I use and a bit on how I arrive at my endorsements.
The first source for SF stuff is the official SF Voter guide and for California stuff, the State Voter guide. I like to read the pro and con arguments and also note who is writing them, as that often tells you at least as much as what they say. Also the analysis and explanations are critical. Dig in!
Ballotopedia:Â a wiki for ballots & elections! This is an incredible resource! I donated and you should too!
Some of my bedrock sources are:
For state issues in particular, I really like to look at the various larger city newspapers. I know the most about the SF Chronicle's bias – I don't trust them much on local stuff (they tend to be more conservative than me), but on state stuff I like to hear them out. It is also worth checking the other state papers like the San Jose Mercury News, the LA Times & the Sacramento Bee. Sadly, most of these are behind a paywall, but often you can read a certain number for free. (They should all make their endorsement editorials free as a public service.) Ballotpedia often has good links to the various newspapers as well.
I also really like reading these two slates:
SPUR (a.k.a. San Francisco Bay Area Planning and Urban Research)
Both are great, and I appreciate that they wear their biases on their sleeves. The SFBG is super progressive and occasionally rabidly so, but I tend to share a lot of their values and appreciate what they bring to the table. SPUR is decidedly centrist and good-governmenty. I particularly enjoy their commitment to sound policy, their clarity of thought, and their thorough write ups – I'd love to have the time and energy to do a slate as well as they do!
Another great slate is the one done by The League of Pissed Off Voters. I've never liked their name (who can sustain so much angry for so long!), but I like hearing what they have to say. They run the risk of getting mean-spirited and absolutist, but they do their work.
Finally, several of my friends do slates I really appreciate:
Extras:
Where To Vote:
If you need to know WHERE YOU CAN VOTE: You can find your polling place HERE.
Oakland & San Jose:
So, I don't pretend to know the ins and outs of Oakland or San Jose politics (If you have sites you like, please put 'em in the comments!) but the always thoughtful & thorough SPUR folks do SF, Oakland, and San Jose. See my thoughts on SPUR's biases above.
Older 'Deep Slates:
I believe I've been doing the 'Deep Slate since sometime in the '90s. You can read all the ones I've saved by clicking here – it gets a bit dicey because before 2012, they were email only (not blog posts), so I've posted the email versions I could find.