Hi folks –
So this blog hasn't been used for much lately, other than my voter guides, but maybe somedaaaaaaay I'll get back to it!  
In the meantime, various folks have asked for various Halloween pix & so I thought I'd add some pix of the years* I haven't posted.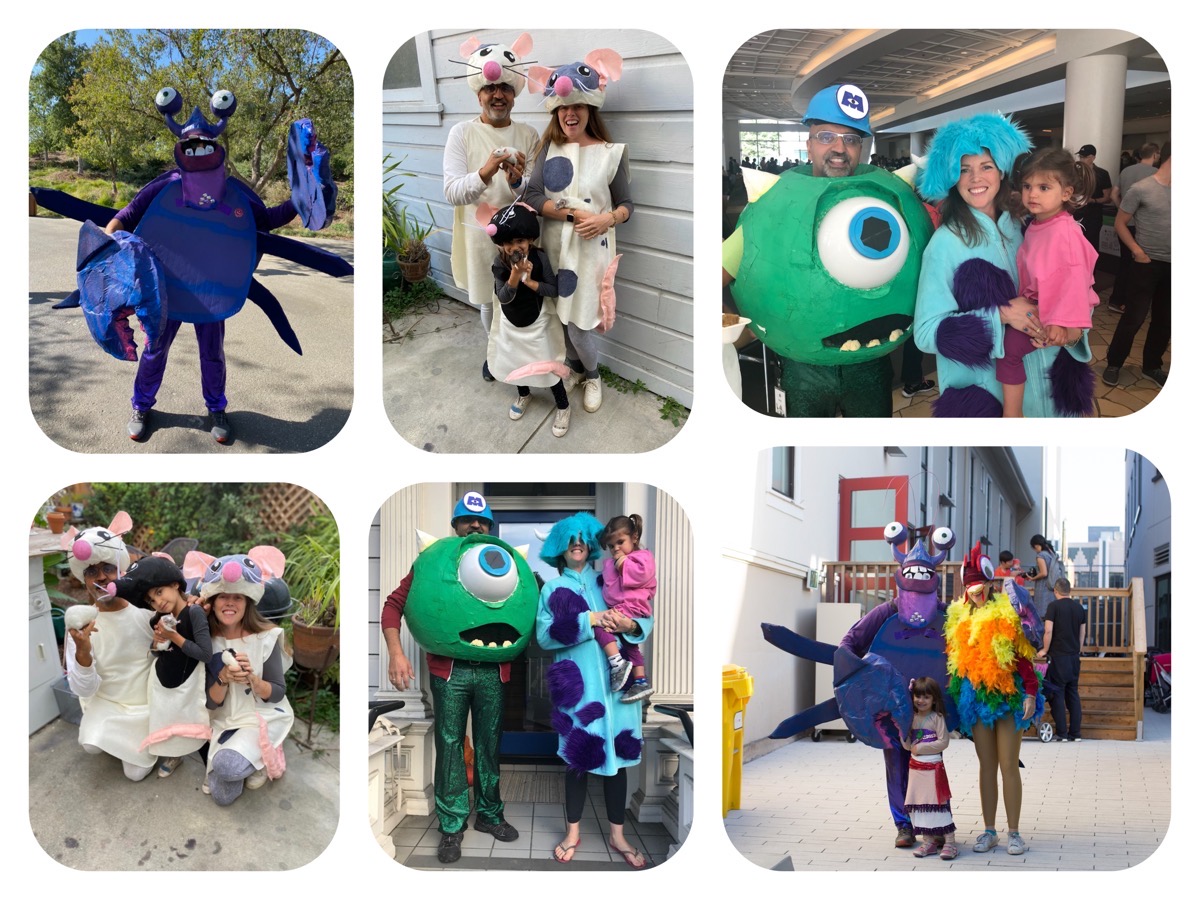 So here you go!
(Bigger pictures below the fold….)
2017: Monsters Inc!
One of my all time favorite Pixar movies & yet another opportunity to make a spherical costume!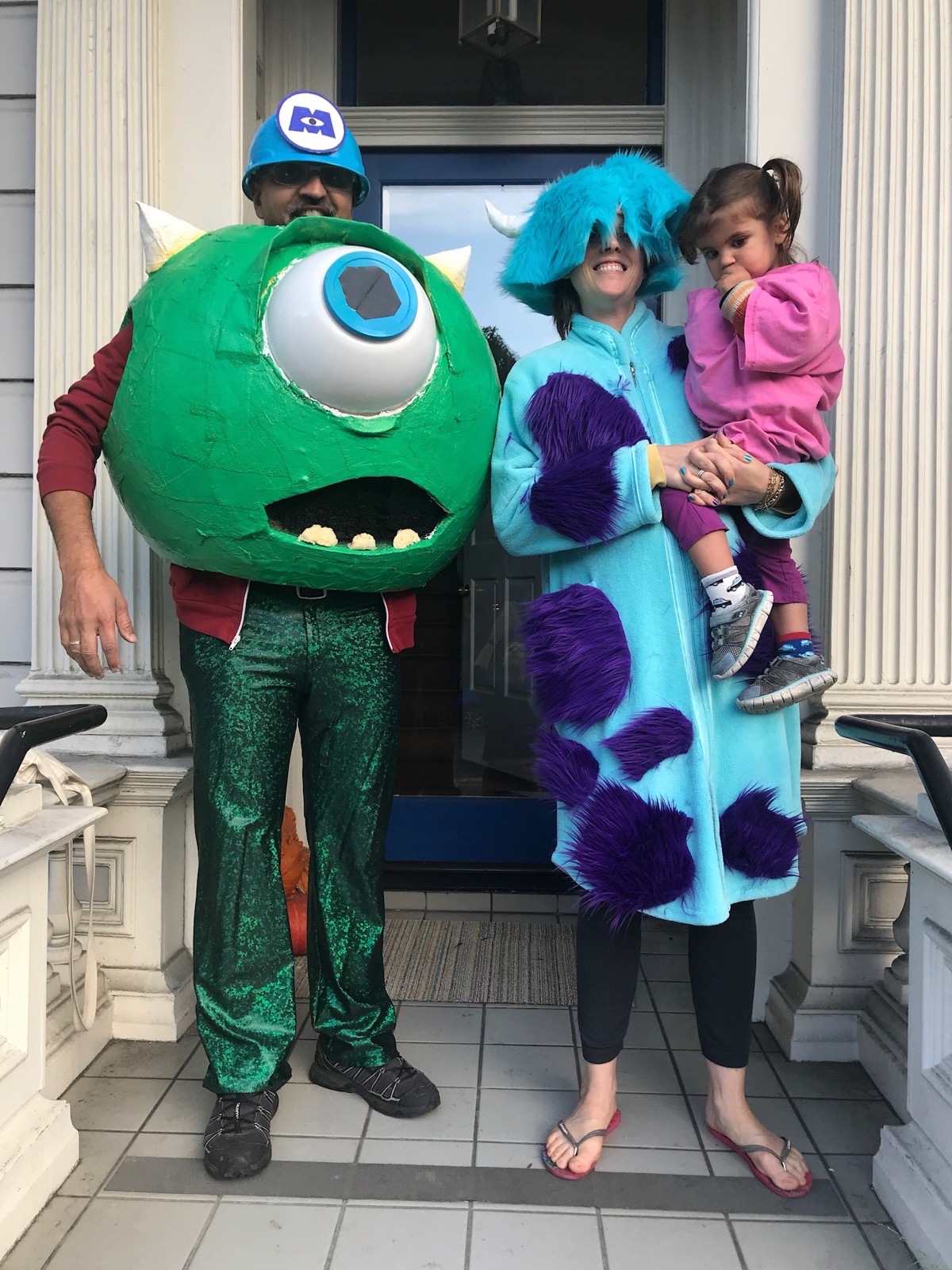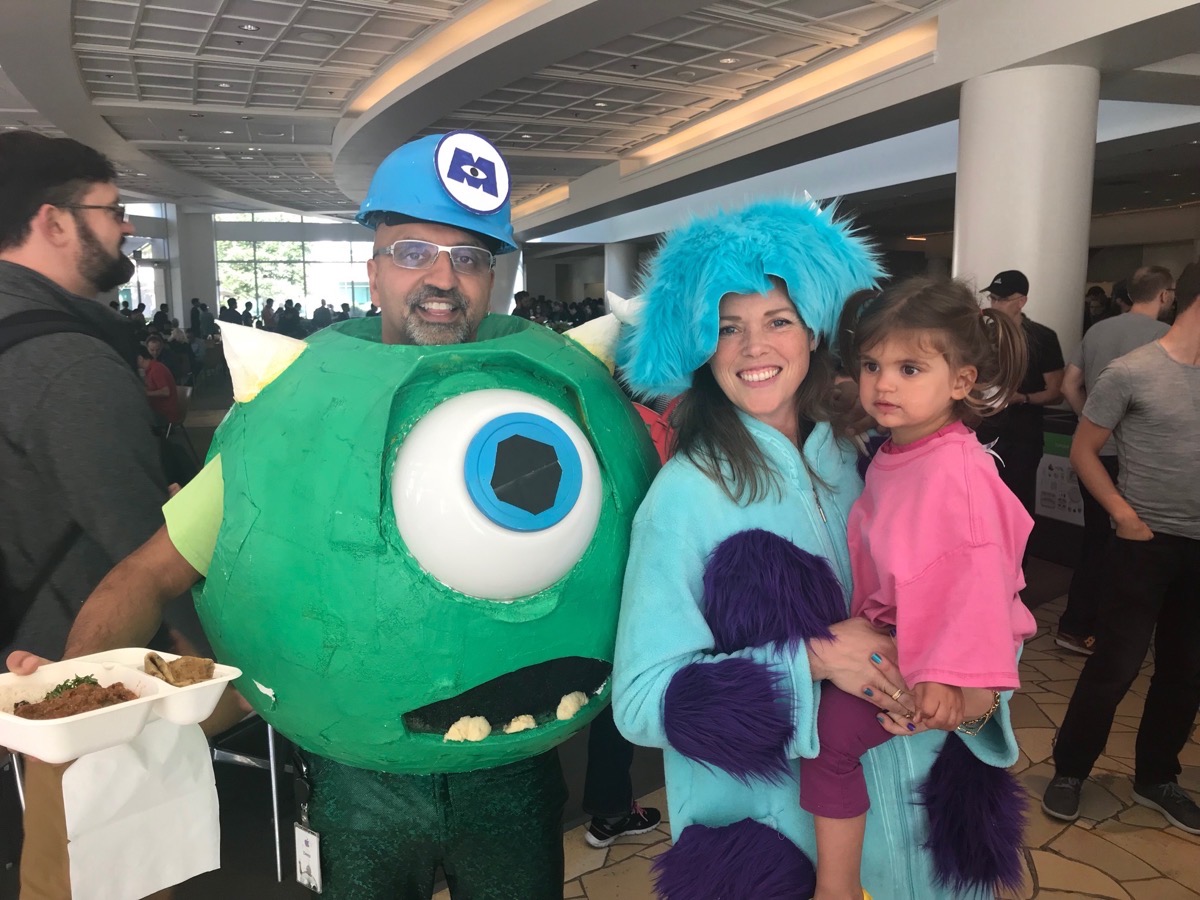 2019: Moana
Aja, Kimberly & I love love love Moana on so many levels. But when I saw Tamatoa, the Glam Crab, I knew it was destiny!
2021: Rats (with our pet rats!)

I was suuuuuper excited to implement Aja's first idea (Sesame Street) but she really wanted to dress up as our pet rats, Jumpy (me), Scaredy (Kimberly), and Marmalade (Aja)!
And if you want to see more of my Halloween costumes, you can always click here… Enjoy!
'deep
.ps The missing years?
2015: HAD A KID
2016: volunteering on the Clinton campaign in NC
2018: Volunteering on the Beto O'Rourke campian in TX
2020: Covid!
*That being said, I think mostly people just want to see my Discoball costume ????????. I need to do it again one of these days, but I don't know how to make it any better than version 6.0! (Ideas welcome!)