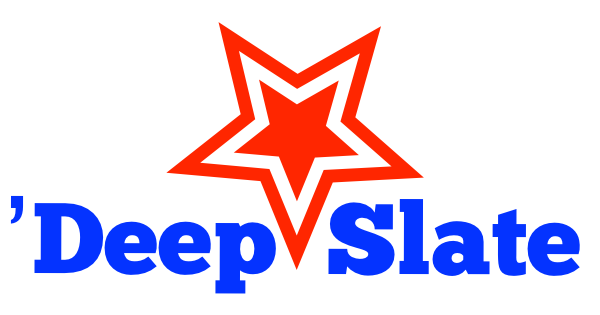 UPDATE: A lawyer friend got me to change my mind about one of the Superior Court judges & made me clarify my opposition to judicial races. See below.
Whew. Another election where I'm caught behind the eight ball trying to get this done. The June primary was supposed to be a snoozer locally, until Mayor Lee died & things just got nuts. C'est la guerre. (Also, my condolences to Mayor Lee's family. He seemed a decent man regardless of anything else.)
Anyway this is a big election, both for SF and for California. There's a lot here, so I'll just dive in.
Regardless, GO VOTE!
'deep
.ps: Let's start a new tradition: #votingstickerselfie AFTER YOU VOTE: Take a pic with your voting sticker on your nose & hashtag it as #votingstickerselfie! [WHY?]
.pps If you…
like what you read, or have questions, criticisms, comments – please do let me know! I appreciate the feedback!
want to know where to vote, jump to the Extras below
want to get an email when I post the next 'Deep Slate, just email me!
WHAT IS THIS?:
Every San Francisco election cycle, I put out a "'Deep Slate": my endorsements for that election. Here's how it's laid out:
Also note that a few days after the election, you can come back & check the RESULTS by clicking here.
THANKS:
Thanks, as always, to the number of folks who have asked for my opinions. I say it every time because it is quite true: I really am honored by your interest.
And big props to my lovely wife, for being Editor in Chief of this Slate and for supporting my efforts, meetings & involvements!
So without further preamble, let's dive in!
THE LIST:
Note: Here is a handy, printable text version of this list.
STATE:
Governor: John Chiang
Lt. Governor: Eleni Kounalakis
Sec. State: Alex Padilla
Controller: Betty Yee
Treasurer: Fiona Ma
Attorney General: Xavier Becerra
Insurance Comm: Ricardo Lara
Board of Equalization: abstain
State School Superintendent: Tony Thurmond
US Senate: Kevin de Leon
US Congress D12: Nancy Pelosi
US Congress D14: Jackie Speier
State Assembly D17: David Chiu
State Assembly D19: Phil Ting
(Note: the more CAPITALS the stronger I feel about it)
Prop 68: Drought Relief, Water & Parks Bond: YES
Prop 69: Transportation Funding Protection: Yes
Prop 70: Vote Requirement for Cap-n-Trade: NO
Prop 71: Effective Date for Ballot Measures: Yes
Prop 72: Rainwater Systems Tax Exclusions: YES
JUDICIAL:
Superior Court Judge 4:Andrew Cheng Phoenix Streets
Superior Court Judge 7: Curtis Karnow
Superior Court Judge 9: Cynthia Ming-mei Lee
Superior Court Judge 11: Jeffrey Ross
SAN FRANCISCO:
Mayor #1: Mark Leno
Mayor #2: Jane Kim
Mayor #3: London Breed
Supervisor 8: Rafael Mandelman
(Note: the more CAPITALS the stronger I feel about it)
RM 3: Regional Transportation Funding (from Bridge Tolls): YES
Prop A: PUC Clean Power Bonds: YES
Prop B: Require Apptd. Commissioners to Step Down before Running: Yes
Prop C: Universal Childcare and Commercial Rent Tax: YES
Prop D: Gross Receipts Tax for Homeless Services: no
Prop E: Uphold Flavored Tobacco Ban: YES
Prop F: City-Funded Legal Representation for People Facing Eviction: YES
Prop G: Parcel Tax for Teacher Pay: YES
Prop H: SFPD Use of Tasers: NO
Prop I: Relocation of Sports Teams: no
Again, if you want these as a handy, printable list, just click here.
THE DETAILS:
STATE:
Governor: John Chiang
Siiiigh. I want to be excited about the Gov race, but don't think much of Gavin Newsom. After seeing him up close for so long, he was all flash and no substance: so many amazing press conferences & so little good policy. The LA Times nailed it (in their endorsement of Villaraigosa):
Critics, however, describe Newsom as a whirlwind of ambition, lacking in core values and meaningful accomplishments, with little demonstrated ability to build alliances and coalitions.
It's a pity too, because I think he has the charisma, intelligence, and instincts to be a great leader… but he just doesn't deliver.
So how to vote?
The facts are:
This is a an open-primary race, which means that regardless of party, the top two candidates will face off for November's general election (the one that counts.)
The polls strongly suggest Newsom will be #1.
It is also increasingly likely the climate-change-denying Republidiot du jour, John Cox will be #2.
Villaraigosa, the 2nd place Dem has an outside shot. While my sense is he's more capable than Newsom, he's also shown even worse judgement.
The remaining two sane candidates have real positives, but no chance:

Delaine Eastin's website reads like the progressive future of my dreams, but she provides *zero* information about how to pay for it.
John Chiang says all the right stuff and is probably the smartest and most capable (unlike Eastin, I think he knows how to pay for plans) but his campaign is nowheresville.

And while they are both closer to where I want, I don't think either can get it done: Eastin seems to lack the pragmatism to balance her idealism, and Chiang doesn't have the charisma to lead. Sigh.
I think in November I'm going to be pushing for Newsom to win, but for now I'll vote Chiang. Sigh.
 
Lt. Governor: Eleni Kounalakis
I don't know a lot about Kounalakis, but as Newsom has ably shown, you don't have to do much as Lt. Gov., so why not give the former Ambassador a shot? Amirite? 😬
In all seriousness, in the right hands, the position can be a bully pulpit to raise issues from. All three of the major Democratic candidates (Bleich, Hernandez, & Kounalakis) have gotten good endorsements. As the only woman, I went with Kounlakis (who was endorsed by the CA League of Conservation Voters.)
 
Sec. State: Alex Padilla
Controller: Betty Yee
Both Padilla & Yee have done a good job (incumbents) by all reports & are also running practically unopposed. Done.
Treasurer: Fiona Ma
Ma was a really poor SF Supervisor but has improved to "reasonable" in her time in Sacramento. She did good work rooting out corruption and other ills at the Board of Equalization during her stint there & thus I expect she'll do a reasonable job as Treasurer.
Attorney General: Xavier Becerra
Both the top two Democratic candidates, Dave Jones and Becerra, have strong bonafides & are viable choices. Becerra's excellent Trump Resistance on sanctuary city stuff & the fact that he is a candidate of color tilt my vote to him.
Insurance Comm: Ricardo Lara
State School Superintendent: Tony Thurmond
I don't know much about these two but they both have impressive endorsements, including Sierra Club & the CA League of Conservation Voters, which is good enough for me.
Board of Equalization: abstain
After years of being duplicative of the Franchise Tax Board at best, and a nest of corruption and nepotism at worst, the Board of Equalization has been reduced to doing almost nothing. It needs to be dissolved & so I suggest you abstain from voting for it. If you're curious, a good place to start is the Chronicle's editorial.
 
 
US Senate: Kevin de Leon
Our incumbent Senator, Diane Feinstein is smart, capable & understands how to work in Washington. I've not liked her politics much, but she's solid and tested. That said, Kevin De Leon's politics are far more progressive, and unlike several of the "better-politics" challengers to Democratic incumbents on the ballot, he has real experience as State Senator & has done good work there.
Additionally, since there is no credible Republican threat, it would be great to see a race between Feinstein and De Leon in November. I imagine DiFi would win, but De Leon could make her shift to the left.
 
US Congress D12: Nancy Pelosi
I write literally the same thing about Pelosi every 2 years:
Nancy Pelosi is practically unopposed and she does really pretty well at the Federal level. No, she doesn't completely represent my values, but if you spend twenty minutes considering how much CRAY CRAY is in Congress these days, you'll thank your yoga mat that someone who thinks even vaguely similar to San Francisco has any power in our nation's capital. Done, move along.
All that seems more true than ever to me. This year, the Guardian (and several friends of note) are supporting a young, smart challenger, Shahid Buttar. I appreciate that he probably more closely represents my values…but he's never held an elected office. Congress is too important to be a cut-your-teeth gig, especially now, with the Evil Cheeto in the White House. Shahid, if you're reading this – start closer to home & show us what you can do!
US Congress D14: Jackie Speier
I don't know tons about Congresswoman Speier but the Sierra Club and others have endorsed her. Good enough.
 
 
State Assembly D17: David Chiu
State Assembly D19: Phil Ting
Both are running fairly unopposed, are good votes in Sacramento & should return. I really should do both these guys a better write up, but there's a lot to write still & …. both the Sierra Club & the CA League of Conservation Voters are on board. Done.
 
(Note: the more CAPITALS the stronger I feel about it)
 
Prop 68: Drought Relief, Water & Parks Bond: YES
A reasonable bond to improve parks, flood protection, and river and waterway improvements. Widely supported with no major oppposition. Done. (You can read more here.)
Prop 69: Transportation Funding Protection: Yes
Democrats in Sacramento are attempting to protect the "12-cent gas tax for transportation" (passed last year) from efforts to repeal it. I like this brief synopsis from the Sacramento Bee:
The 12-cent gas tax increase passed last year by California lawmakers was the first in 23 years, and, gauging from the number of potholes in need of filling, it was way overdue. This companion measure would ensure that $5 billion in new revenue only gets spent on transportation projects. While most transportation revenue is already constitutionally earmarked, some of the new funding falls outside those protections, so this is just common-sense cleanup, endorsed by a long list of good government groups.Nonetheless, some anti-tax hardliners and talk radio chatterers oppose this measure, largely because they hope to repeal the whole gas tax in November. They're wrong. Few states rely more on highways than California. Safe roads are a basic government function. And the gas tax is a bargain, costing most Californians little more than the price of a beer a month.
Agreed.
Prop 70: Vote Requirement for Cap-and-Trade: NO NO NO
Short version: One of the things that makes me proudest to be a Californian is our cap-and-trade bill to fight Climate Change. Is enough? Nope. Is it great? Nope. Is it the best response our country has come up with so far? Yep. I'm just happy we Californians are at least "in the fight", even if it is a modest effort.
That all being said, the politics of fighting climate change are fraught even here, because, as usual, Republican opposition. Prop 70 is a case in point… take it away, Sacramento Bee:
Proposition 70: No. In the last-minute deal-making that extended California's landmark cap-and-trade law regulating greenhouse gas pollution, Brown gave Republicans this gift in exchange for their critical votes. Proposition 70 would set up a 2024 showdown in which the allocation of cap-and-trade money would be put to a two-thirds vote of Legislature, thus giving the minority party more control over the fruits of the program. By law, cap-and-trade revenues – paid by oil companies, factories and other greenhouse gas emitters – can only be used for programs that reduce climate pollution. A good-sized portion goes straight to high-speed rail, and Republicans don't like that. But if Californians want to change the way cap-and-trade money is spent, they have an easier fix: elect Republicans and put them in control of the Legislature. This measure is an attempted end run around a much-needed public works project that a lot of Californians want and that the majority of voters approved, at the behest, by the way, of a Republican governor.
 
Prop 71: Effective Date for Ballot Measures: Yes
Simple. Boring. Necessary. Right now when ballot measures appear to pass on election night, they take effect the next day, even if the results aren't certified. Then weeks later, when the results are certified, if they didn't pass, things have to be rolled back.This measure closes that kinda dumb procedural loophole & makes it simple: things take effect five days after the results are certified. Easy. Yes.
Prop 72: Rainwater Systems Tax Exclusions: YES
Simple greeny goodness. Encourages people to install rainwater capture systems by preventing them from getting dinged on their property taxes for doing so. Yes.
 
HOORAY – YOU MADE IT THROUGH THE STATE STUFF!  Let's relax for a minute with this fabulous Bollywood video!
Bollywood Break!
 
JUDICIAL:
Superior Court Judge 4: Andrew Cheng Phoenix Streets
Superior Court Judge 7: Curtis Karnow
Superior Court Judge 9: Cynthia Ming-mei Lee
Superior Court Judge 11: Jeffrey Ross
Other than the governor's race, this is the one I struggled with most. The good news is, regardless of which way you go, we'll probably end up with some good judges. To understand what is going on:
Though Superior Court judges are pretty much always appointed, they technically do stand for election. This is because when a judge wants to retire, they usually step down mid-term so that the sitting Governor appoints the next one. While this is not particularly democratic, it is good in that they can make decisions without fearing the political backlash. (The Bay Guardian smartly points out that "The unanimous decision desegregating the schools in Brown v. Board of Education would never have survived a plebiscite in 1954, nor would the judges who signed it.")
A group of four public defenders decided to run for these seats, for a variety of reasons, among them the fact that PDs rarely get appointed to judgeships & they feel that having that point of view on the bench would serve people well.
Voting for judges is kinda weird and lame, because they can't talk about how they would rule on things (i.e. they can't talk about what they would do in office). Which begs the question, how can voters make an informed choice in order to vote?
For me this is about politicizing the judiciary (which I'm loathe to do), to increase the diversity-of-background on the Supreme Court (which seems a good thing), by replacing siting judges who seem to be serving ably enough (which seems lame).
So in the end, I'm going with No. I hate voting for judges & we don't need to make this more political.
Update: A close lawyer friend points out 2 things:
From personal courtroom experience she believes Cheng is a bad judge, "WAAAAY more concerned with court convenience than justice" & at times seriously insensitive to people who appear in court (in her example, a child who had lost his parents)
She also points out that the whole process of appointing judges is already political: "The appointment of judges is total political cronyism and having worked INSIDE the courts as a clerk and appeared in front of multiple judges I think they should be held publicly accountable"
On the first point: Ok – I'll switch my vote to the challenger, Phoenix Streets (wow what a name!)
On the second: While I understand that she's right, I still insist that the fact that the election of judges can't be done on anything but resume and record means that it is ill-suited for elections. On what basis can we make a reasoned choice? Some would say "from their prior cases" – but that kind of standard is fraught with difficulty, in various cases the judge has severe limitations on what they can do, also without hearing and knowing all the details of the case it would be very easy to second guess almost any decision if spun right. I'm not saying sitting judges are always right, only that a popular vote is not the right way to address issues with sitting judges.  Even the case for recalling the horrible Santa Clara judge responsible for the ridiculous Brock Turner sexual assault ruling seems a bit more nuanced at second glance.
 
SAN FRANCISCO:
Mayor #1: MARK LENO
Mayor #2: Jane Kim
Mayor #3: London Breed
Before diving into the details, it's worth pointing out that this the first significant race likely to be determined by our ranked-choice voting system, so the rank you give your choices is critical. See below for how this is expected to play out.
This race, the nearest and dearest to my heart, was the easiest. From the moment I heard Mark Leno was considering running four years ago (& decided not to at that time), I've been excited: of all the politicians I've met and worked with over the years, he's one of the ones I've appreciated the most. 
I don't say this because I always agree with him – I don't.  But from early on, I've found him to be honest and trustworthy, ESPECIALLY when I have disagreed with him. I recall lobbying him at City Hall when he was a Supervisor on an issue he disagreed with me about. I don't recall the issue, or whether I was there on behalf of the Bike Coalition or the SF League of Conservation Voters (more likely). I *do* recall being struck at how thoughtfully he listened to what my group had to say, how clearly he stated where he agreed and disagreed, and then honestly stated what he would and would not do on the issue. He then sought common ground to move the issue forward in ways that we all agreed on. I was hooked. On top of that, I have agreed with Mark's take on things far more often than I have disagreed.
As I said on the SF League of Conservation Voters' blog,
He is the strongest environmental leader on the ballot as well as the most proven administrator and politician, excelling in each office he has held, from the San Francisco Board of Supervisors, to the State Assembly, and most recently, the State Senate.
Jane Kim is my second choice for mayor: while at times I've disagreed with her strongly, she's super smart, very capable, and has a passion for progressive causes that appeals to me. I appreciate that a Kim administration (as well as a Leno one) would significantly shake up the City Hall powers-that-be that have governed our City continuously for the past 20 years, since Willie Brown was Mayor. Brown's coterie of advisors, business interests, and City Hall players have remained intact and in power through the Brown, Newsom and Lee administrations; I blame them for much that has *not* gotten done.
All this serves as a great segue into my third choice, which is reluctantly, London Breed: she has a lot going for her, but also represents the status quo at City Hall. A Breed administration would be the latest in the series of similar administrations in San Francisco, and I desperately want a new one.
Obviously, this begs the question, why endorse her at all? The biggest reason is ranked choice voting. This race will probably be decided by everyone's first TWO votes, since it looks unlikely that any of the top three candidates will win the race outright (by getting over 50% of the vote). If this happens, the last place candidate gets dropped, and all their voters' second choices get added into the mix. If adding those in doesn't get any candidate over the 50% mark, the process is continued by dropping the next lowest ranking candidate, and so on.
In a tight race of essentially three candidates, the third place candidate is more likely to get "dropped" and their second place votes will get added to someone else. (This is why I'm putting Breed at #3, and thus most likely to lose.) The reason why I endorse her at all is that of the remaining candidates, Breed is the only one outside Leno & Kim who I believe can do the job. She probably wouldn't be a horrible mayor, just more of the same. (Hopefully, I'm not wrong, since she has a great shot at winning.)
 
Supervisor 8: Rafael Mandelman
Here is what I wrote about Rafi the last time he ran for D8 Supervisor in 2010:
Rafael demonstrates both the thoughtful and reasoned approach one would hope for in a Supervisor, and also an appreciation of the larger issues at stake in local policy matters. In particular, his understanding of complex issues such as MUNI reform, land use policy, and affordable housing make Rafael Mandelman the best choice to represent District 8!
(Note: the more CAPITALS the stronger I feel about it)
 
 
RM 3: Regional Transportation Funding (from Bridge Tolls): YES
Raising tolls on cars (the worst form of transit on an environmental, social, and public safety level), to fund better BART, better Caltrain, buying new Muni & AC Transit buses, and more bike and pedestrian improvements. Sign me up! More details in our write up at the SFLCV, here.
Prop A: PUC Clean Power Bonds: YES
SUCH a no brainer. The SF Public Utilities Commission (SFPUC) can currently issue revenue bonds for water projects; Prop A would expand the types of projects its charter allows to include clean power as well. More details in our write up at the SFLCV, here.
Prop B: Require Appointed Commissioners to Step Down before Running: Yes
Wonky, but useful: Prop B is meant to eliminate any possible conflicts of interest created when an appointed board or commission member runs for elected office. More details in our write up at the SFLCV, here.
 
Prop C: Universal Childcare and Commercial Rent Tax: YES
Raising commercial rents to pay for desperately needed universal child care for low & middle income San Franciscans. This is desperately needed. More details in our write up at the SFLCV, here. If you want a cogent reason to disagree with me (along with an excellently detailed explanation), I like SPUR's.
 
Prop D: Gross Receipts Tax for Homeless Services: no
As much as I think this idea is sound, the details (& politics) leave me cold. The Guardian puts it really well here:
We're all in favor of raising rents on big commercial property owners—to fund childcare, to fund housing, to fund Muni… and a lot of other things. We would have no problem supporting Prop D—except for the nasty politics. This is a measure backed by Sup. Ahsha Safai and endorsed by Sup. London Breed, and it includes (for no good reason) a poison pill that would invalidate Prop. C if D gets more votes.

Oh, and Prop. D's taxes are lower.

Why not work together and raise taxes to pay for both childcare and housing? Because Safai and Breed want to undermine Kim. That's bogus and petty politics. Vote No.
More details in our write up at the SFLCV, here.
 
 
Prop E: Uphold Flavored Tobacco Ban: YES
In a truly disgusting effort to create a new generation of users, tobacco companies are now targeting kids by selling flavored tobacco in bright, fun packaging that looks like candy.
Thus, in 2017, to protect children from this potentially deadly marketing, the SF Board of Supervisors amended the Health Code to ban the sale of flavored tobacco products.
Tobacco companies reacted by launching a well-funded signature-gathering attempt to put the legislation on the ballot, hoping for a no vote to overturn the ban and keep their candy-colored products on the shelves.
And here we are. They've been POURING money into SF and pushing this bogus "E = Prohibition" crap EVERYWHERE. I hope SF doesn't fall for this. PLEASE vote YES to uphold the ban.
More details in our write up at the SFLCV, here.
 
Prop F: City-Funded Legal Representation for People Facing Eviction: Yes
Prop F would require San Francisco to create and run a program that would provide (and pay for) legal representation for tenants facing eviction, similar to how we already provide a public defender for people facing trial. Given the simple reality that landords tend to be more well-off and thus have more access to legal representation and the fact that an estimated 80 percent of tenants facing eviction in San Francisco are at or below 80 percent of area median income, Prop. F should help stem the tide of evictions that has been a significant part of our homelessness crisis and has effected tenants across income groups. More details in our write up at the SFLCV, here.
 
Prop G: Parcel Tax for Teacher Pay: YES
This little nugget from our SFLCV post says it all
Proposition G would establish an annual parcel tax to fund San Francisco schools, specifically to increase teacher salaries. Currently, despite San Francisco's high cost of living, teacher salaries here are lower than in most other Bay Area school districts. Prop G's salary increase will help teachers afford to live in San Francisco, reducing teacher turnover and improving the quality of education in the city's public schools.
And, as usual, SPUR's write up is excellent.
Prop H: SFPD Use of Tasers: NO NO NO
This is sneaky and frankly, evil. "No one wants more police shootings – lets give them tasers!" Not so fast. Why should we be setting the rules of how the SFPD can use force at the ballot box, where it is set in stone and can't be adjusted without returning to the ballot? Because the Police Officers Association is simply horrible. SPUR puts it really really well here, but their whole write up is excellent and worth reading:
Decisions regarding use of force and similar policies should be decided by the Police Commission and not at the ballot box. The expedited timeline this measure would put in place is not necessary and not worth circumventing the authority of the SFPD and the Police Commission. Furthermore, the conditions outlined in the measure are more permissive than the parameters established by the Police Commission and the SFPD, many of which would be moot should the measure pass. The SFPD and the Police Commission engaged in thoughtful deliberation with a range of stakeholders on the use of these weapons in San Francisco, taking into account the city's values around use of force and de-escalation and the use of Tasers on vulnerable populations.
San Francisco should not be locked into an approach that is out of step with the expectations of the Police Commission, the SFPD and community stakeholders or that would thwart the Police Commission and SFPD's ability to govern the use of the weapon. And here is another article that covers it really well from the Chron.
Prop I: Relocation of Sports Teams: no
OMG I don't care about this useless (non-binding) statement of policy & hate that crap like this gets on the ballot, where it could better done at the Board of Supes. For details, go read SPUR's write up.
YOU MADE IT YAY!! (I made it too! WHEW!)
MY VALUES:
I include this so you have perspective on my priorities and values, and as context for assessing my recommendations.
I'm basically an idealist, an optimist, and a humanist.
My opinions come from 23 years of experience in local politics. This includes TONS of candidate interviews as a board member & long-time President of of the San Francisco League of Conservation Voters (SFLCV) ; board member of the SF Bicycle Coalition (SFBC), and all the lobbying I've done at City Hall, etc.
I don't get a dime for this. I'm a software engineer by day and a political activist in my spare time.
The three "norths" of my political compass are environmentalism, social justice & good government (reform type) issues.
While my views are definitely shaped by my activities in the SFLCV & the SFBC, my endorsements do NOT represent the views of either of those organizations.
I use the term "progressive" a lot, as something I value. In SF, that has historically meant a combination of classical liberal Democratic politics (equity – social, gender, racial, diversity, a sense that government can & should play an important role in solving society's problems) plus environmental values (sustainability, long-term systems thinking) and neighborhood level populism (tenant's rights, ethnic and socio-economic diversity, populism vs. corporatism).
I try to be aware of my biases, here are few that come to mind:

Poorer before richer when considering fairness issues: it's best if something is fair, but if someone has to get screwed, make it the rich person, because society always favors the richer.
The more money a local campaign has, the more questions should be asked of it: if a campaign has a lot of expensive media ads, mailers, and etc – why? It might be fine, but the more money, the more questions as to why.

In some of these races it is a matter of picking between flawed options. 🙁

Ballot measures are a REALLY bad way to govern.

Most of the things done in ballot measures SHOULD be done in the normal legislature, where they are easier to fix if they turn out wrong. Another problem is that you have to boil complex issues down to yes/no votes – which rarely is a good idea. But this is what we have, so keep in mind that some good ideas make bad ballot propositions & bad ideas can sound good in a ballot initiative – because the devil is often in the details. Also note that these measures are often grey – there's a lot of balancing going on.
90% of my experience & knowledge is about local San Francisco issues, so state issues are a little greyer for me unless I say otherwise. Thus, for state stuff, I try to do a lot of reading and research from the sources listed below & anything else I can find.
Just like you, some of my opinions come from listening to those I trust, or tend to trust. Organizations like the ones listed as "bedrock" below get more credence, as well as politicians I support and believe in. Obviously this is dicey, nothing beats firsthand knowledge and analysis, but that just gets us back to why I think ballot measures suck.
Sources:
My best sources are personal experiences, especially interviews and lobbying I've done with the SFLCV & the SFBC. But the limits of this are pretty obvious. I have very little direct experience with state issues, so below are some of the sources I use & a bit on how I arrive at my endorsements.
The first source for SF stuff is the official SF Voter guide & for California stuff, the State Voter guide. I like to read the pro and con arguments and also note who is writing them, as that often tells you at least as much as what they say. Also the analysis & explanations are critical. Dig in!
Ballotopedia: A wiki for ballots & elections! This is an incredible resource! I donated & (if you can) you should too!
Some of my bedrock sources are:
For state issues in particular, I really like to look at the various larger city newspapers. I know the most about the SF Chronicle's bias – I don't trust them much on local stuff (they tend to be more conservative than me), but on state stuff I like to hear them out. It's also worth checking the other state papers like the San Jose Mercury News, LA Times & Sacramento Bee. Sadly, most of these are behind a paywall, but often you can read a certain number for free. (They should all make their endorsement editorials free as a public service.) Ballotpedia often has good links to the various newspapers as well.
I also really like reading these two slates:
SPUR (a.k.a. San Francisco Bay Area Planning and Urban Research)
Both are great, and I appreciate that they wear their biases on their sleeves. The SFBG is super progressive & occasionally rabidly so, but I tend to share a lot of their values & appreciate what they bring to the table. SPUR is decidedly centrist and good-governmenty. I particularly enjoy their commitment to sound policy, their clarity of thought, and their thorough write ups – I'd love to have the time and energy to do a slate as well as they do!
Another great slate is the one done by The League of Pissed Off Voters. I've never liked their name (who can sustain angry for so long!), but I like hearing what they have to say. They run this risk of getting mean-spirited and absolutist, but they do their work.
Finally, several of my friends do slates I really appreciate & there are a few others I check as well, when I find them:
Ballot.fyi is a new one as of 2016, and it is excellent! I hope they keep doing it.
Kate Slate: My friend Kate McCarthy does an excellent slate each election.
Alix Rosenthal's slate: My friend Alix Rosenthal's slate is always really, really well done.
Extras:
Where To Vote:
If you need to know WHERE YOU CAN VOTE: You can find your polling place in SF HERE or for the rest of CA HERE.
Older 'Deep Slates:
I believe I've been doing the 'Deep Slate since sometime in the '90s. You can read all the ones I've saved by clicking here – it gets a bit dicey because before 2012, they were email only (not blog posts), so I've posted the email versions I could find.