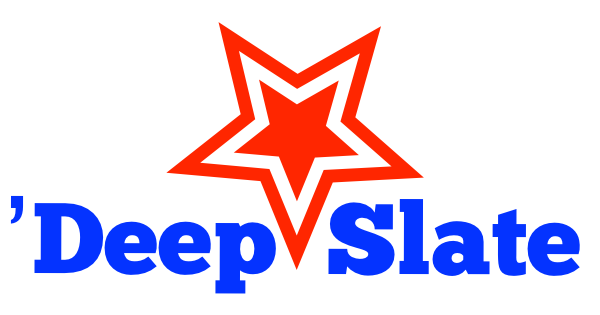 The latest edition of my my San Francisco & California Voter Guide…
Last Update: 10:48AM 11/01/2022. Finished Version 1.03.2

Ok everybody – here it is, my latest Deep Slate. This one was a doozy to write (so long!) and things were chaos here at home, along with an intense period at my job, and also major Halloween costume work:

But it's a CRITCIALLY important election here in SF (as well as nationally — eeeeeek Republicans!). If you get nothing else out of this, please VOTE NO on I, YES on J, N, and L!!!!
And if you want me to email you this (no spam!), every SF election cycle, send me an email & I'll put you on my email list.
GO VOTE!
Thx
'deep
.ps: Wondering things like: What is this? How did I come up with these? Click here. Wanna know where to vote? Or stuff about Oakland or San Jose? Click here.
.pps: BIG THANKS to all of you who have asked for my recommendations over the years. I'm truly honored by your interest! And HUGE thanks to Kimberly, my lovely wife, for proofreading this and also for being so supportive of all my meetings and involvements!
.pps: Don't forget to #votingstickerselfie AFTER YOU VOTE! (Take a pic with your voting sticker on your nose & hashtag it as #votingstickerselfie everywhere you can!)
OK – let's do this!
THE LIST:
(Click the title for details on each endorsement, Click here to download plain text version.)
Notes:
If you just want this list as a handy, printable text version, just click here.
The more CAPITALS, the more strongly I feel about it – especially on ballot measures.
Click the title link to jump to the details for that item.
FEDERAL:
Senate (Full Term): Alex Padilla
Senate (Partial Term): Alex Padilla
House of Representatives (D11): Nancy Pelosi
House of Representatives (D15): Kevin Mullin
STATE:
Governor: Gavin Newsom
Lt. Governor: Eleni Kounalakis
Secretary of State: Shirley Weber 
Controller: malia cohen
Treasurer: ugh no
Attorney General: Rob Bonta
Insurance Commissioner: ugh no
Board of Equalization (2): Abstain
Superintendent of Public Instruction: tony thurmond
CA Assembly (D17): Matt Haney
CA Assembly (D19): Phil Ting
Prop 1: Right to Reproductive Freedom (!): YES
Prop 26: Sports Wagering on Tribal Lands: No
Prop 27: Online & Mobile Sports Wagering Outside Tribal Lands: NO
Prop 28: Additional Arts & Music Funding in Public Schools: Yes
Prop 29: Additional Requirements at Kidney Dialysis Clinics: NO
Prop 30: Air Pollution & Wildfire Prevention Funding: Yes
Prop 31: Prohibit Sale of Flavored Tobacco Products: Yes
JUDICIAL:
CA Supreme Court: Yes to All
Court of Appeal: Yes to All
SAN FRANCISCO:
Board of Education: LANIE MOTAMEDI, Lisa Weissman-Ward, ann hsu
Community College (Full Term): John Rizzo, Thea Selby
Community College (Partial Term): Murrell Green
Bart Director (D8): JANICE LI
Assessor Recorder: Joaquin Torres
District Attorney: John Hamasaki
Public Defender: Mano Raju
Supervisor D2: –
Supervisor D4: Gordon Mar
Supervisor D6: Honey Mahogany
Supervisor D8: RAFAEL MANDELMAN
Supervisor D10: Brian Sam Adam
Prop A: Retirement Benefits Adjustments: Yes
Prop B: Eliminate Dept. of Sanitation & Streets: YES
Prop C: Establish a Homeless Oversight Commission: Yes
Prop D: (Better) Streamline Approval of Affordable Housing: Yes
Prop E: (Worse) Streamline Approval of Affordable Housing: NO
Prop F: Renew Library Preservation Fund: YES
Prop G: Additional Funding Grants for SFUSD for Student Academics & Emotional Wellness: Yes
Prop H: Move Various Elections to Presidential Election Years: YES
Prop I: Overturn Car Closure on JFK Drive & Great Highway: NO NO NO NO NO NO NO
Prop J: Close JFK to Cars: YES YES YES YES YES YES YES
Prop L: Renew 1/2 Cent Sales Tax to Fund Transportation Projects: YES YES YES YES YES YES YES
Prop M: Vacancy Tax: Yes
Prop N: Golden Gate Park Parking Garage Reform: YES
Prop O: Additional Parcel Tax to Fund City College Workforce Development Programs: No
THE DETAILS:
Note: the more CAPITALS the stronger I feel about it – esp. on ballot measures.
FEDERAL:
Ok, as you start to read these, you may think, well damn! "'Deep's lazy! These are just quotes from his last Slate!" – to which I say, Yes, I am lazy, but that's not why these are largely taken from my last slate. June was the primary election for all these races. This is the real deal election that makes it official… So, just buckle up & vote.

Senate (next term): Alex Padilla
Senate (partial term): Alex Padilla
From my June '22 'Deep Slate:
Yes, you need to vote for this race twice. Since Senator Padilla was appointed by the governor when VP Harris got kicked upstairs, and we have to vote to have him complete this partial term. And then we need to vote for the new full term coming up.

Even if I didn't think vaguely positive things about Senator Padilla, his competition is a joke at best & Trump-style-stupid-dangerous at worst. This is a no brainer.
House of Representatives (D11): Nancy Pelosi
Time to cut-n-paste from any of half a dozen of my older voter guides.
Nancy Pelosi is practically unopposed and she does really pretty well at the Federal level. No, she doesn't completely represent my values, but if you spend twenty minutes considering how much CRAZY is in Congress these days, you'll thank your yoga mat that someone who thinks even vaguely similar to San Francisco has any power in our nation's capital. Done. 
House of Representatives (D15): Kevin Mullin
From my June '22 'Deep Slate:
I don't know much about Mullin to be honest, but he's replacing Democratic stalwart Jackie Speier, and was on her staff for a time. Speier has been a strong voice on environmental issues, women's rights, and immigrant rights. She's endorsed Mullin, which is enough for me.
STATE:
Governor: Gavin Newsom
From my June '22 'Deep Slate:
Gavin remains a problematic mix of good impulses and empty rhetoric, some good policies, some bad, and lofty ambitions. Regardless, he's the only candidate prepared to lead the state.
Lt. Governor: Eleni Kounalakis
From my June '22 'Deep Slate:
She seems to be a decent Lt. Governor (.psst they don't do much) and is endorsed by CA Environmental Voters (formerly the CA League of Conservation Voters).
Secretary of State: Shirley Weber
From my June '22 'Deep Slate:
Weber seems to be an excellent choice for Secretary of State: she's done the job admirably, by all reports, working to make sure our elections remain fair and free, making sure parolees are aware of their voting rights, combating election misinformation. Done.
Controller: malia cohen
It's hard, if not impossible for me to get excited for this race. Malia is a nice person, but she has no experience in the role of Controller. She also has a questionable financial history – as this article from the LA Times, suggests….
Candidate's financial history under scrutiny in California controller's race
Malia Cohen is facing scrutiny over how she has managed her personal finances following the recent suspension of her business license for unpaid taxes and the foreclosure of her San Francisco condo more than a decade ago.
But on the other hand, her Republican opponent has ties to Republican Congressman & spineless-Trumpster, Kevin McCarthy, so yeah, vote Malia.
Treasurer: ugh no
From my June '22 'Deep Slate:
Fiona Ma, our treasurer, is up for re-election. Back in 2018 I wrote:

Ma was a really poor SF Supervisor but has improved to "reasonable" in her time in Sacramento. She did good work rooting out corruption and other ills at the Board of Equalization during her stint there & thus I expect she'll do a reasonable job as Treasurer.

Well, she hasn't. Allegations of sexual harassment, improper gifts from a police union president (financial shenanigans between a treasurer and a cop – that's a two-fer????) – so no. That doesn't really leave many candidates in the field I'd be willing to support. A school bus union president from the Peace and Freedom Party, a Republican from Orange County who is accused of money laundering, and another Republican I haven't heard much about. Ma's going to win anyway. Sigh.
Attorney General: Rob Bonta
From my June '22 'Deep Slate:
The Attorney General of CA is big job, policing and prosecuting within California, and the office advocates for what's right when Washington is a disaster. See any of the many environmental lawsuits former AG Becerra filed against the Trump administration. Rob Bonta is the best candidate for that role. The Chronicle's endorsement is particularly compelling, but I especially enjoyed this piece:

On housing alone, Bonta has earned our endorsement. He has been aggressive in defending new state laws to increase housing production and density — slapping down the shenanigans of towns like Woodside, which tried to declare itself a mountain lion sanctuary to escape new zoning requirements. California cannot tackle its housing crisis without aggressive watchdogging from the attorney general's office. And yet Bonta is the only candidate for whom this issue is even on the radar.
Insurance Commissioner: ugh no
From my June '22 'Deep Slate:
Ricardo Lara is very likely going to be re-elected as Insurance Commissioner…but he shouldn't be. This op-ed headline pretty much says it all: "Ricardo Lara is the California insurance commissioner only a fossil fuel company could love". In a position that could really make a dent in our fight against climate change, Lara is accepting Beyoncé tickets from natural gas companies.
I suggested back in June that we vote for one of Bonta's opponents, so now let's just leave this one blank… Sigh.
 
Board of Equalization (2): (Abstain)
From my June '22 'Deep Slate:
Cut-n-paste from 2018 because I still agree with them that this Board should go: after years of being duplicative of the Franchise Tax Board at best, and a nest of corruption and nepotism at worst, the Board of Equalization has been reduced to doing almost nothing.

It needs to be dissolved so I suggest you abstain from voting for it. If you're curious, a good place to start is the Chronicle's editorial.
Superintendent of Public Instruction: tony thurmond
Another "lesser of two lame candidates" race. 🙁 
This article from the Sacramento Bee pretty much says it all: Thurmond is barely qualified & not doing a great job:

This California election features two unqualified candidates for a misunderstood post
Our endorsement just barely goes to Thurmond, who is likely to win because those once motivated to beat him are staying home. The hope is that he does as little damage as possible before the Legislature and voters address the structural problems with his office.

On the other hand, his Republican challenger is, surprise! Even worse. Sigh. Thurmond, done.
CA Assembly (D17): Matt Haney
Ok, I've said to vote for Matt, in February, April, June and now, finally, in November. Read here for details as to why (and to why we've had to vote on this repeatedly).
CA Assembly (D19): Phil Ting
As I always say: As is usually the case, Phil is running unopposed and has done really good work in Sacramento, especially on transportation and environmental issues. Yes.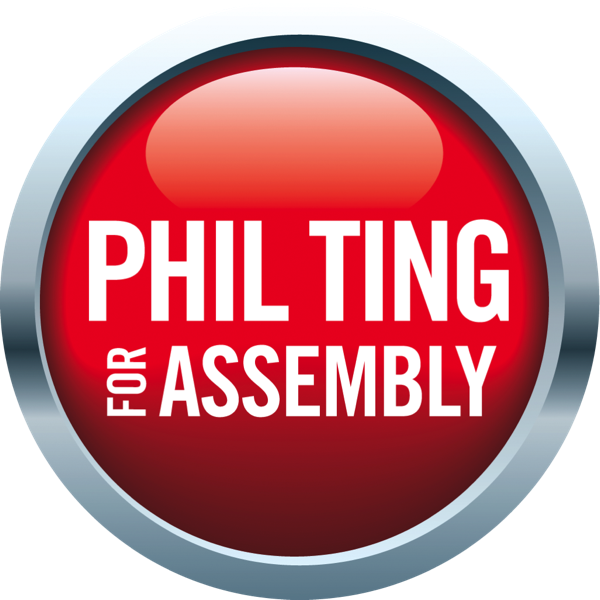 Prop 1: Right to Reproductive Freedom: YES
In 1972, California passed Prop 11, which guaranteed the right to privacy in regards to reproductive health decisions. And while that has been interpreted to mean that Californians have the right to make their own reproductive health decisions, this measure states it out right: 
SPUR's voter guide goes over it in nice detail! 
Prop 26: Sports Wagering on Tribal Lands: No
Prop 27: Online & Mobile Sports Wagering Outside Tribal Lands: NO
A pox on both their houses. These measures are on the ballot because, as of a 2018 Supreme Court ruling, sports betting can be made legal in each state at their discretion. Since then various groups have been haggling over this cash-a-palooza (projected at around $3.6 billion/year) in the California legislature. But they could't agree, and so now we are deciding complex and nuanced policy decisions at the ballot, which is the worst place because (sing it with me now!) ballot measures suck.
So I say NO on each. Decide this at the legislature, where it belongs.
(And again, if you'd like a detailed explanation, SPUR's is excellent.)
Prop 28: Additional Arts & Music Funding in Public Schools: Yes
This measure basically sets aside 1% of the state budget (from the general fund) to pay for arts funding in California schools. Arts programs are mandated in CA, but not currently funded. This is a tough one: arts funding in school is critical and missing, but General Fund set-asides are bad news. In the end, I'll go with a yes.  SPUR's write up is quite good, though they disagree (for the same reasons I'm on the fence). I also liked the SF Chronicle's write up.
Prop 29: Additional Requirements at Kidney Dialysis Clinics: NO
Round 3 of a labor union trying to get the upper hand against greedy dialysis clinics by taking things to the ballot that have NO BUSINESS BEING THERE. GRRRR. Like Prop 8 in 2018 & Prop 23 in 2020, this should not be on the ballot.
I'm tired of writing about it. Here is what I said in 2020:
I'm not going to spend much time here. This is another rehash of an issue for 2018, this time with no particularly redeeming qualities added in. As I explained in detail back in 2018, labor disputes have no business being on the ballot:

This just has no business being here. Enshrining what essentially amount to contract negotiations into the "founding documents of the land" is a bad idea in numerous ways. See the "ballot measures suck" bullet below for details.

Another upside of reading my 2018 post is that you can go watch John Oliver's takedown of Kidney Dialysis companies – they really are horrible.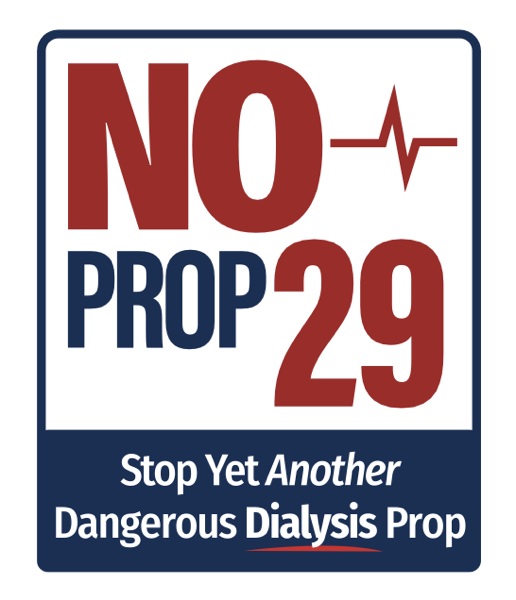 Prop 30: Air Pollution & Wildfire Prevention Funding: Yes
The two largest sources of greenhouse gas emissions and air pollution in California are transportation and wildfires.This measure seeks to make significant improvements on both by taxing incomes over $2 million a year. We desperately need the electric car infrastructure improvements if we're going to lower the cost of electric cars*, and wildfire prevention and mitigation is desperately needed. Let's do this. (If you've seen all those ads saying this is a give away to Lyft – it's NOT. Read SPUR's piece.)
*No, I'm not a big fan of electric cars – they are the methadone to our country's car addiction (a harm reduction strategy that is still bad for you), but I'll take it because we're desperate!

Prop 31: Prohibit Sale of Flavored Tobacco Products: Yes
After San Francisco passed a flavored tobacco ban, the California Legislature passed a similar measure to protect children and teens from what can only be described as a predatory product.* Tobacco companies paid for signature gathering to put this referendum measure on the ballot to attempt to block the law. Vote YES to uphold the ban. Simple.
*SPUR's write up of the measure does a great job explaining why flavored tobacco products are so pernicious. Here is a bit:
The flavored tobacco ban would also support some of California's most vulnerable residents: youth. While selling tobacco products to minors is illegal, one in eight California high schoolers report using tobacco products.[5] A 2015 study published in the Journal of the American Medical Association found that four out of five youth who use tobacco started with flavored products.[6] A separate study found that when flavored tobacco products are no longer available, youth do not substitute unflavored tobacco for flavored tobacco products.[7] In addition, a 2014 Surgeon General report reaffirms previous findings that virtually all daily cigarette smokers begin before turning 18.[8] By prohibiting access to flavored tobacco, California can reduce the rate of tobacco use in youth, which in turn decreases the likelihood that they will become daily smokers and improves public health outcomes.

JUDICIAL:
CA Supreme Court: Yes to All
Court of Appeal: Yes to All
I don't pretend to know a lot about this retention process, but basically every 12 years, the public is asked to keep (retain) or dismiss these judges who have been appointed by a Governor. In general, they are always retained because the vetting process in California tends to produce qualified judges, regardless of their party affiliation. This set, appointed by Jerry Brown & Gavin Newsom are the same. All the sources I've checked seem to agree they are doing their work credibly & should be retained. Done.
SAN FRANCISCO:
Board of Education: LANIE MOTAMEDI, Lisa Weissman-Ward, Ann Hsu
(As the parent of a school-age youngin', I feel like it is worth disclosing that my child does not attend an SFUSD school, so I do not have first-hand knowledge of SFUSD as many of you may. I tell you that to inform how you weigh my comments against your own lived experience of the SFUSD system.)
I know Lanie Motamedi very well, she's a good friend. After serving with her on the SF Bicycle Coalition Board of Directors for many years, I can tell you that she's super-smart, remarkably dedicated, strategic, and honest. She's just great people. When I learned last year that she was being appointed to the School Board, I was delighted: finally the children and parents of SF's public school were going to have a shot at a decent School Board running the show.
The dysfunction and negligence of the School Board has been a problem way too long. The pandemic made a bad situation much, much worse. In recent years, it seems that every person interested in politics as performance art has gravitated to SFUSD and set up shop on the Board. Luckily, since the recall* and the new appointees (all of which I'm recommending), things have started to turn around. The Board has been oddly focused on improving education for public school students in San Francisco, hiring an able new Superintendent, focusing on the budgetary issues, and generally getting kids learning again. To be sure, the standard let's-focus-on-anything-but-education crazy still has it's day at SFUSD, but it's getting better… as long as we continue to get Board members of this caliber & less like last year's Board. (Please don't elect Gabriela Lopez back to the board!)
We really need to give them more time: Motamedi, Weissman-Ward & Hsu.**
*While I was against the recall, it wasn't because I thought the Board was working well, it was because recalls suck & are anti-democratic. That the Board was bad was never in question. 
**The only one of the three I have hesitance about is Ann Hsu, given her problematic & insensitive comments about race recently. That being said, she's apologized thoughtfully & seems to understand that words matter. In the broader context of what she was trying to say, I think it can be argued that she was trying to highlight difficulties brought by systemic racism rather  than demeaning people of color. If you feel like you can't get past these comments, I've heard good things about Alida Fisher, a special ed advocate, from other sources.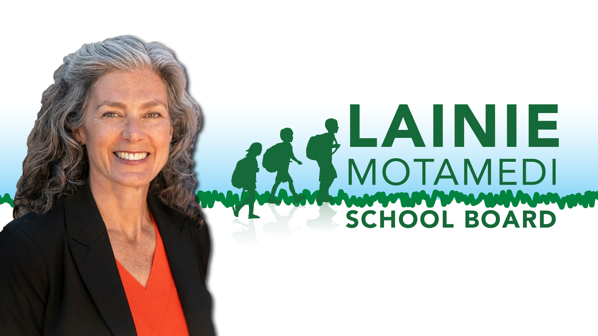 Community College (Full Term): John Rizzo, Thea Selby
I've worked with Thea on various transportation measures through the years and think she's smart, thoughtful & committed. John Rizzo is a long-time environmentalist workhorse, and has done good work on the College Board for years. John in particular seems very focused on institutional fiscal health & I believe has done solid work getting CCSF on sound financial footing – it's greatest challenge at this point.
As for the 3rd slot, historically I would have suggested voting for Brigitte Davila – since she and Rizzo & Selby are campaigning as a block. But she appears on paid arguments for Yes on I and No On J in the voter guide, so I will not be voting for her for those reasons alone.
Community College (Partial Term): Murrell Green
To be honest, I do not know a great deal about the two candidates for the Partial Term, but Green is running with Rizzo & Selby, whom I trust.
Bart Director (D8): JANICE LI
Janice is *great* and unopposed, so this is a no brainer.  But if you want more details, read what I wrote about here over at the SF League of Conservation Voter's site 🙂 Here's a bit:
The San Francisco Bay Area Rapid Transit (BART) Board of Directors has gone through a transformation over the last several years, becoming more concerned with transit oriented development, sustainable transportation, and social justice. We at SFLCV applaud this shift.

Janice Li has been an integral part of this transition to a more dynamic and forward thinking transportation organization, and we are happy to endorse her for reelection.
Assessor Recorder: Joaquin Torres
He's running opposed and has great endorsements… though maybe because he's unopposed? So, sure.
District Attorney: John Hamasaki
The Boudin recall struck me as a particular travesty. As such, I'd have a hard time endorsing our current DA, Brooke Jenkins, who seemed to have turned on her boss Boudin out of sheer political opportunism. I don't know much about Hamasaki, but I like that he has been a Police Commissioner, because a DA who understands the need for police accountability is important. The SF progressive left is lining up behind Hamasaki, and the SF moderates are signing up behind Jenkins & there are people I respect on both sides of that fence. So I'm really at a loss, but in the end, I'm going to vote for Hamasaki.
Public Defender: Mano Raju
Mano Raju seems to be endorsed by *everyone* in SF except his opponent, Rebecca Young. Wow. That says something. I found the Chronicle editorial to be the most informative write up. Young seems to be a long time staff member (with impressive bona fides) running because she believes the office to be seriously mismanaged. Unfortunately, I don't have any other visibility to know if her critiques are valid – but regardless, she seems like a real long shot given *everyone* has endorsed him.
Supervisor D2: –
Catherine Stefani is running unopposed. She'll win, but I can't really get excited about her enough to tell anyone to vote for her. If you want to read more, the SFLCV endorsement write up is good.
Supervisor D4: Gordon Mar
Gordon Mar has really tried to bridge the gap between more conservative leaning elements in District 4 & mostly I appreciate his efforts. He is nonetheless a much better vote on environmental issues than his opponents & he is pushing hard to keep JFK Drive open to pedestrians and recreation (see J below). Vote for Gordon!
Supervisor D6: Honey Mahogany
This race, essentially between Honey Mahogany & Matt Dorsey, is a really difficult one for me. We endorsed both of them at SFLCV because, for very different reasons, they both seem eminently qualified. Mahogany seems to be an excellent community organizer and a real voice-of-the-district activist. Additionally, her personal story, as well as the fact that she's trans-gendered, make her an good choice for the role.
Dorsey, on the other hand, seems more wonky, more experienced, and much more of a "I know how things get done in SF" City Hall insider; this experience makes him well qualified. He also has a compelling personal story as someone who has really struggled with substance abuse & seems intent on harnessing that lived experience for the benefit of D6.
In the end, however, Dorsey's close association with the SF police union, the generally loathsome Police Officers' Assoication, gives me pause, as does his potential to be yet-another tie to the traditional dysfunction of City Hall. I'll go with Honey.
Supervisor D8: RAFAEL MANDELMAN
Rafael is a good friend and I endorse him heartily. In the best tradition of D8 Supervisors, he's smart, approachable & thoughtful, whether you agree with him or not. That being said, I agree with him a lot – he's been a real leader on numerous environmental votes at City Hall, whether it be a host of transit related efforts or declaring a Climate Emergency. If you would like more details, please read our write up at SFLCV. He's very likely to win given that his challenger does not seem to have a particularly strong campaign.
Supervisor D10: Brian Sam Adam
This was another difficult call, but for different than usual reasons. Shamann Walton is going to win this race and has no serious challengers. He's done some good work & some not good work, but in particular his outspoken advocacy against opening JFK to cars and his endorsement of the heinous Prop I mean that I'll vote for his challenger (even though he's not going to win). The SF Bike Coalition puts the whole thing well:
Supervisor Walton has been a champion for transforming green space in District 10. He has supported projects like the Evans Street bike lane and the Hairball improvements. We recognize that to accomplish our mission of working to ensure transportation justice throughout this City, the D10 supervisor is an important partner, particularly as we look forward to connecting the amazing new green spaces such as Heron's Head and India Basin Shoreline Park.

In this election, we have strong differences with Supervisor Walton on major issues affecting the future of our City, such as his opposition to the JFK Promenade and the Great Walkway. Proposition I, which prohibits car-free spaces from ever being established in GGP and on the Great Highway, and forces the City to maintain car travel from Sloat to Skyline, is fiscally unsound and undoubtedly will eventually affect funding directly relevant to D10. Walton's support for Prop I is simply too great to overcome for us to endorse him.
Prop A: Retirement Benefits Adjustments: Yes
This measure is a very wonky and very boring. The simplest explanation that is readable comes from the League of Pissed of Voters, but SPUR gets to the bottom line well here (bold emphasis mine):
This measure would make the city's eldest group of retirees eligible for a supplemental cost-of-living adjustment, even if the SFERS is not fully funded and would account for the five years of supplemental adjustments that this group did not receive previously. The average age of SFERS members who retired before November 6, 1996, is more than 80 years. Approximately 4,500 retirees are currently affected by the full-funding requirement, many of whom dedicated over 30 years of service to the city. When the full-funding requirement was applied, it was the only time in San Francisco's history that an active pension benefit was taken away.

Pros
– Prop. A would restore pension benefits to those who retired from the city before November 6, 1996.
– This measure represents collaboration and compromise among key stakeholders: the city, retiree advocates and labor groups.
– Prop. A would allow the SFERS to pursue a competitive search for an effective executive director, expanding the pool of desirable candidates.

Cons
– This measure would increase the city budget's pension commitments.
Vote Yes. I'm all for some sort of pension reform, and some of our attempts have lead to this, but the wrong Prop A is addressing seems particularly unfair.
Prop B: Eliminate Dept. of Sanitation & Streets: YES
Back in 2020, then Supervisor Matt Haney put up a Ballot Measure (known at the time as Prop B, just like this one!) to create the Dept of Sanitation and Streets by carving out a chunk of the Department of Public Works and setting them loose on the City's dirty, dirty streets. Many of us disagreed:
US: "Hell NO! You're just duplicating the Department of Public Works! We don't need double the bureaucracy!"
THEM: "DPW is broken! We need a new Department!"
US: "Well, fix DPW!"
THEM: "THE STREETS! SO DIRTY!"
And that argument carried the day. Now, two years later, numerous people at City Hall are realizing that duplicating bureaucracy is expensive and ineffective & we'd be better off saving that money & fixing DPW. So they put this on the ballot. I kid you not.
PLEASE Vote Yes on B.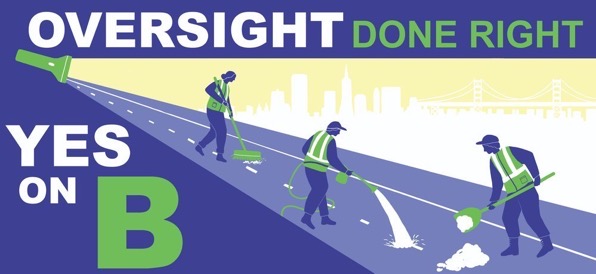 Prop C: Establish a Homeless Oversight Commission: Yes
In 2016 the City created the Department of Homelessness & Supportive Housing in an attempt to consolidate the City's various homeless support agencies; but this department has been lacking in an oversight commission. Since then it's budget has ballooned to nearly $700 million dollars annually, so there is even more need for that oversight. Already, there seem to be inefficiencies and other problems. This is a no brainer.
.ps If you want more details, The Chronicle's write up is the most approachable I've read and SPUR's is the wonky goodness.
Prop D: (Better) Streamline Approval of Affordable Housing: Yes
Prop E: (Worse) Streamline Approval of Affordable Housing: NO
A.K.A. "What's the Right Way to Streamline Affordable Housing Production in San Francisco?"
Right now, to build affordable housing in San Francisco, projects run a gauntlet of review from a hodegpodge of City agencies, even if they are fully compliant with zoning and building codes. The process is slow, grueling and unpredictable, leaving us with the slowest review process in California for such projects.
Prop D attempts to streamline the permitting process by removing this discretionary review for various classes of affordable housing. Prop E does similarly but supplies a different set of criteria for the classes of affordable housing.
In the final analysis, though, Prop E doesn't actually streamline the process for much housing due to some of it's qualification requirements; much of the housing it does streamline will be too difficult to build from a financial perspective.
SPUR, the Chronicle and the SFLCV all agree that D is much better than E. If you're curious, I highly recommend their write ups; SPUR summarizes it well thusly in a companion article:
On the face of it, the two charter amendments to streamline housing may look quite similar to voters. But a deeper look at the details of these measures shows that Prop. D is much more likely to result in more affordable housing production than Prop. E.

Prop. E does not fully streamline 100% affordable housing and leaves projects vulnerable to unnecessary environmental reviews and NIMBY lawsuits. Prop. E also places onerous new labor standards and inclusionary requirements on mixed-income projects that will only make it harder to build affordable housing. It provides no deadlines on the approvals process, leaving the door open to more delays and politicization.

Prop. D the SPUR-sponsored measure, fully streamlines affordable housing projects for low-income households. It facilitates the construction of moderate- and middle-income housing for teachers and other working families. It requires projects to be approved within three to six months, and provides prevailing wages and health benefits for all construction workers. Of the two proposals, Prop. D will be more likely to put a dent in San Francisco's housing shortage by both speeding up the project approval process and addressing the shortage of skilled construction tradespeople.
Prop F: Renew Library Preservation Fund: YES
This measure renews the budget set aside that funds our libraries. Budget set asides suck, as I write below :-), but this is the prototypical example of the kind of things that budget set asides are actually really good for. 
As the Chronicle puts it, here is what F does:
Prop. F provides an extension of the Library Preservation Fund that was put on the ballot in 1994 and passed with more than 70% of the vote.

The fund provides money to the library system from two sources: 2.5 cents per $100 of an already existing property tax is set aside each year for the library, in addition to a baseline 2.3% of aggregate discretionary revenue from the general fund, the specific amount of which is determined yearly by the city Controller. In the event of an economic crisis and a deficit in funds, that amount can be frozen yearly until the city recovers. In all, these two sources of income make up 95% of the library's annual budget, which this fiscal year is $171 million. The fund is set to expire at the end of 2023 if voters don't elect to renew it.
Sensible & fairly straightforward, with some failsafes.
In a perfect world, we wouldn't need to force ourselves to do what is right. Then again, I don't bring certain desserts into my house, because doing the right thing can be hard.
Vote YES.
.ps I've long approved of this set aside from afar, but now as a parent who uses our libraries a lot, I'm deeply & personally appreciative of our past legislators & voters who approved this initially.
Prop G: Additional Funding Grants for SFUSD for Student Academics & Emotional Wellness: Yes
We pay for our schools by property taxes. These are collected by the county, sent to the State government, and then the state government sends these monies to the schools. But if counties collect more in property tax then the state sends back, the state sends back additional fund to the county, which generally uses these as part of the general fund.
Instead, prop G would set aside a certain amount of these returned funds for things like guidance counselors and librarians – critical support staff that richer schools take for granted.
Do it. Yes on G.
Prop H: Move Various Elections to Presidential Election Years: YES
This measure follows similar measures all over the country to consolidate various elections into fewer, higher turnout elections.
More turnout = more democratic elections.
Vote Yes.
Prop I: Overturn Car Closure on JFK Drive & Great Highway: NO NO NO NO NO NO NO
I could not be more angry about this measure.
After we won the vote at City Hall to close JFK Drive in Golden Gate Park to cars (after years of effort for this modest 1.4 mile stretch), Dede Wilsey (the Dow Chemical heiress) decided to this effort to overturn our victory, and get this on the ballot. As an extra added carrot to West Side "status quo for cars at all costs" types, she tossed in a provision to end the current compromise at the Great Highway (pedestrians on weekends, cars on weekdays) and:
Demands the City open the Great Highway to cars
Forces the City to abandon it's Climate Adaptation Plan. This means the City will be forced to build a giant sea-wall, at the cost of $80 million, to attempt to delay the inevitable loss of a section of the Great Highway to sea level rise.
SPUR puts it well here (and their write up does a great job with the details):
Converting JFK Promenade to open space was one of the most successful interventions the city made during the pandemic. It took streets that were primarily being used by drivers cutting through the park and turned those streets into the most popular linear recreational route in San Francisco, used by millions of people every year. Not just an amenity for San Franciscans, Golden Gate Park is a regional benefit for people across the Bay Area. Similarly, the city has crafted a proposal to keep the Great Highway open for recreational uses on weekends and holidays, another intervention that has gained widespread popularity and support.

The city also has a thoughtful plan to use the Great Highway Extension for nature-based sea-level rise adaptation, which would protect a sewage treatment plant and its surrounding neighborhood from flooding.

This retrograde measure would end all three programs and roll back progress made in protecting the city from sea-level rise and creating open space that is accessible and free to all San Franciscans.
Bad policy, bad process, bad climate impacts. SO MUCH BAD.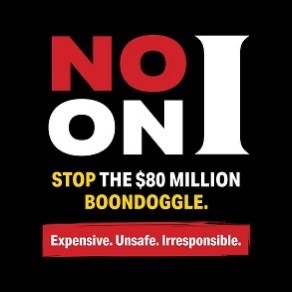 Prop J: Close JFK to Cars: YES YES YES YES YES YES YES
YES YES YES YES YES YES YES YES
From SFLCV:
Proposition J will codify the permanent opening of JFK Drive in Golden Gate Park to alternative transportation. A car-free JFK creates a safe open space for recreation and encourages a transition away from fossil fuels. 
I've spent years and years fighting this fight. And because we finally won, Dede Wilsey and the de Young put Prop I on the ballot to overturn the broadly popular JFK Promenade (what the City calls the now car-free 1.4 mile stretch of JFK). Don't be fooled by rhetoric on disabled access (it is now being dramatically and rapidly improved) or equity access (see Prop N below). Read the Chronicle's excellent editorial on the matter for further details on those points.
And then vote YES. 
(Note that if I & J both pass, the higher vote getter will be enacted.)
Prop L: Renew 1/2 cent Sales Tax to fund Transportation Projects: YES YES YES YES YES YES YES
Look! It's ME!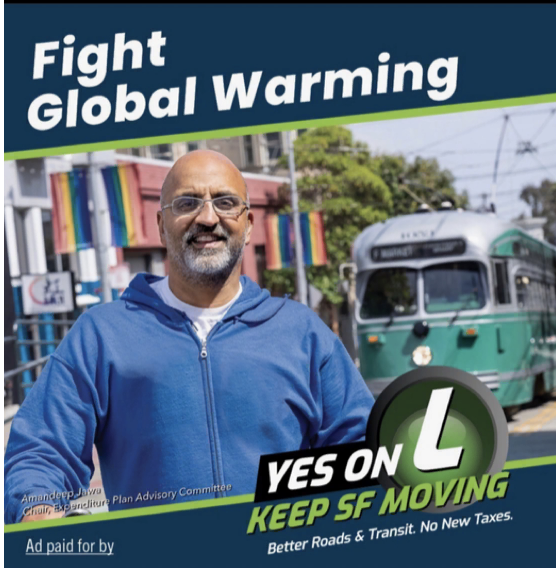 Yes, I was the chair of the Expenditure Plan Advisory Committee whose job it was to decide how the monies raised by Prop L would be spent.
But what is L, you ask? Here is a bit of what I wrote at SFLCV.org (the whole piece is worth reading!):
Proposition L will save and expand our transportation infrastructure and is critical for meeting our climate goals. By renewing the half-cent fraction of San Francisco's current sales tax, Prop L will raise $2.6 billion over the next 30 years for transportation projects across the City. Since it is a tax measure, it will require greater than 66% approval to pass, but it does not raise anyone's taxes since it just extends an existing tax.

The half-cent sales tax was originally passed in 1989 and reauthorized in 2003 under Prop K. Prop K directly provided around $110 million annually for transportation projects and was leveraged into producing four to seven times more in state and federal matching funds. This funding has been critical to transportation projects for all San Franciscans. Prop L will reauthorize this tax again.

Analyses show that over 40% of San Francisco's global warming emissions come from vehicles. We can meet our climate goals with better travel options, electrification of our transit fleets, and zero-emission ferries. We need a robust public transportation system, a safe and protected bicycling network, and more walkable neighborhoods so that greener transportation options are available and accessible to every San Franciscan. Prop L invests billions towards creating this more sustainable future! Please join us in voting Yes on L.
Vote YES!
Prop M: Vacancy Tax: Yes
Early this year, a City government policy analyst reported that in 2019, about 10% of SF's available housing units were sitting unoccupied and went on to say:
While a certain level of vacancy can be expected due to normal turnover of housing units, some units may be vacant due to owner preferences and actions that are inconsistent with policy goals of maximizing the City's housing stock for residents.
This lead to Prop M:
From SFLCV:
Prop M—dubbed the Empty Homes Tax—would tax residential buildings of three or more units if the building has vacant units for more than 182 days (6 months) per year. Under Prop M, starting in 2024, residential building owners would be taxed $2,500-$5,000 per vacancy; the specific tax amount depends on the size of each unit. The larger the vacant unit, the higher the tax. The tax increases with each year units are kept vacant. By 2026, for continuously vacant housing, building owners would pay $10,000-$20,000 per unit, the specific amount again depending on the size of the empty unit.
Unfortunately, this tax does not go far enough because it exempts smaller 1-2 unit buildings which host 40% of the vacancies mentioned above.
Still this should help, if not as much as we'd like.  Vote Yes.
Prop N: Golden Gate Park Parking Garage Reform: YES
In the many-many-many years long fight to close JFK Drive to cars and make it a recreational promenade, one of the most salient arguments against the closure was that for poorer residents from far across the City, like the Bayview or the Excelsior, reducing parking at the park makes the trip either prohibitively expensive or time consuming. 
I have many thoughts and feelings about this line of thinking, but this argument was one of the cornerstones of the fight to build a garage* under the Music Concourse between the De Young museum & the Cal Academy of Sciences on JFK. In 1998, the the Prop J passed, and the garage was built.
So the problem was supposed to be solved….. but for a host of reasons, the garage has become remarkably expensive and remarkably underutilized and, due to its byzantine governance structure, difficult to fix without taking the issue to the voters. And so here we are.
By passing N, the City would be able to restructure parking fees at the garage and "offer disabled drivers and low-income city residents free or discounted parking in the garage to make up for a reduction in spots."  
Thus Prop J & N go together to address the need to protect the JFK Promenade, keeping it open for recreational use, and to improve access to the park for low income users who drive from farther parts of San Francisco.
YES.
*The Chronicle calls it "arguably the most politically fraught and bureaucratically complicated parking garage in American history."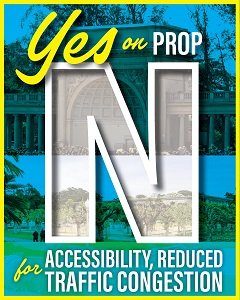 Prop O: Additional Parcel Tax to fund City College Workforce Development Programs: No
OK, I don't pretend to know much about City College and it's finances, other than to say:
City College's finances have been a disaster 
They already have a significant parcel tax to fund them
CCSF is an important institution for SF 
While it is clear they need more money, it seems unlikely that this is the best way to do it… or that CCSF is ready to manage such monies responsibly. The Chronicle and SPUR both agree this is a bad measure. I suggest you read the Chronicle's piece for a clear and thorough critique of the measure. SPUR sums it up  like this:
In the past 10 years, City College has repeatedly failed to align its budget to its available resources, risking insolvency and loss of accreditation. This approach has put the entire institution on unsteady footing. While additional resources from this parcel tax could provide a financial buffer for City College, the existing parcel tax that was renewed in 2016 was intended to provide a similar buffer and has not proven successful in stabilizing the college's finances. This history indicates that the problems facing City College are structural, related to the management of the institution, and will not be solved by additional money alone.
Vote No.
***
So there you have it! WHEW! If you're new, or curious, here's all about this post!
WHAT IS THIS?:
Every San Francisco election cycle, I put out my "'Deep Slate" voter guide – I've been doing this since sometime in the late 90's. This post is my guide for this election!
The format is:
Also note that a few days after the election, you can come back and check the RESULTS by clicking here.
 
MY VALUES:
I recommend reading all of this (it won't take that long!) to understand how I think, so you'll have a sense of how to assess my recommendations for yourself.
I'm basically an idealist, an optimist, and a humanist.
My opinions come from my experience in local politics over the past 27 years. I've done A TON of candidate interviews and lots of lobbying in my roles:
I don't get a dime for this. I'm a software engineer by day and a political activist in my spare time.
The three biggest "norths" of my political compass are environmentalism, social justice and good government (reform type) issues.
While my views are definitely shaped by my activities in the SFLCV and previously the SFBC, my endorsements do NOT represent the views of either of those organizations.
I use the term "progressive" a lot, as something I value. Unfortunately, classic San Francisco progressivism has become fairly problematic – but more on that after I mention what it means. In SF, progressivism has historically meant a combination of classical liberal Democratic politics (equity – social, gender, racial, diversity, a sense that government can and should play an important role in solving society's problems) plus environmental values (sustainability, long-term systematic thinking) and neighborhood-level populism (tenant's rights, ethnic and socio-economic diversity, populism vs. corporatism). So that's the good stuff. The bad stuff is that SF's progressive movement has too often become "circle the wagons and shoot inward" performance art. Pragmatism and progress are too often sacrificed in the name of litmus tests and posturing – and it's sad to see. I still believe in similar things at the end of the day, but I'd rather get things done.
I try to be aware of my biases; here are few that come to mind:

Poorer before richer when considering fairness issues. It's best if something is fair, but if someone has to get screwed, make it the rich person. Because society always favors the richer.
The more money a local campaign has, the more questions should be asked of it: if a campaign has a lot of expensive media ads, mailers, etc… why? It might be fine, but the more money, the more questions as to why.

In some of these races it is a matter of picking between flawed options. 🙁

Ballot measures are a REALLY bad way to govern:

Most laws created by ballot measures SHOULD be done in the normal legislature, where they are easier to fix if they turn out wrong: you have to use a another ballot initiative to change or fix something that became law by a ballot measure, whereas the legislature can amend or fix any of their laws whenever they want.
Another problem is that you have to boil complex issues down to yes/no votes – which rarely is a good idea. But this is what we have, so keep in mind that some good ideas make bad ballot propositions, and a bad idea can sound good in a ballot initiative because the devil is often in the details. Also note that these measures are often grey – there is a lot of balancing going on…
Which leads to another fundamental problem: These issues are often complex and when they are, they would be much better served by decision-makers who have the time at hand and expertise at their disposal. This is the whole point of a representative democracy: people elect a set of deciders who have time and are given resources to study the issues at hand before making decisions on complex legislation. Far too many ballot measures would be bettter served by more informed choice.

Budget set-asides are usually a bad idea:

A set-aside guarantees the same amount of funding be taken from the general fund every year for a given program. The problem is that in lean years, set-asides then squeeze out funding for other important things, and generally reduce our government's flexibility. That is fine for public good that is almost always difficult to prioritize like say libraries or parks, which chronically get de-prioritized (leading to deferred maintenance and more expensive fixes when the money finally does get appropriated) but a really bad idea for normal expenses. Set asides should be avoided whenever possible.
90% of my experience and knowledge is about local San Francisco issues, so state issues are a little greyer for me unless I say otherwise. Thus, for state stuff, I try to do a lot of reading and research from the sources listed below and anything else I can find.
Just like you, some of my opinions come from listening to those I trust, or tend to trust. Organizations like the ones listed as "bedrock" below get more credence, as well as politicians I support and believe in. Obviously this is dicey, as nothing beats first-hand knowledge and analysis, but that just gets us back to why I think ballot measures suck.
Sources:
My best sources are personal experiences, and interviews and lobbying I've done with the SFLCV and the SFBC. But the limits of this are pretty obvious. I have very little direct experience with state issues, so below are some of the sources I use and a bit on how I arrive at my endorsements.
The first source for SF stuff is the official SF Voter guide and for California stuff, the State Voter guide. I like to read the pro and con arguments and also note who is writing them, as that often tells you at least as much as what they say. Also the analysis and explanations are critical. Dig in!
And for good baseline info on all of it, I highly recommend Ballotopedia: A wiki for ballots and elections! This is an incredible resource! I donated and maybe you should too! Here are there SF and CA pages – but you can fine other pages easily too:
Some of my bedrock sources are:
The groups above, with the possible exception of SPUR, generally share my values directly, and as such influence me a lot. SPUR is somewhat of an outlier, in that they seem a tad more centrist-pragmatic than the others (& ocassionally me) but they are pro-urban, good-governmenty and I trust their motives. I particularly enjoy their commitment to sound policy, their clarity of thought, and their thorough write ups – I'd love to have the time and energy to do a slate as well as they do!
For state issues in particular, I really like to look at the various larger city newspapers. I know the most about the SF Chronicle's bias – I take them with a grain of salt on local stuff as they tend to be more conservative than me, but on state stuff I like to hear them out. It is also worth checking the other state papers like the San Jose Mercury News, the LA Times and the Sacramento Bee. Sadly, most of these are behind a paywall, but often you can read a certain number for free. (They should all make their endorsement editorials free as a public service.) Ballotpedia often has good links to the various newspapers as well.
In the "Worthwhile But Rabid" category are two more organizations worth checking out, but view their recommendations with caution. Both are super "progressive", and I tend to share a lot of their values, but they are often are the chorus of the "circle the wagons and shoot inward" progressivism I mention above – so I try to check their work:
The League of Pissed Off Voters: I've never liked their name (who can sustain angry for so long!?!) – but I really do enjoy reading their opinions, because they do their homework. Beware of absolutism & litmus tests & occasionally they seem to drink too much of the "hater-ade."
The San Francisco Bay Guardian: (once the standard bearer of the progressive left in San Francisco, the quality of this source has really declined. They seem to be a bit of a shell ever since they were basically dissolved and the name got sold off to one of the editors. Beware of "more heat than light." Still, it is worth reading.
Extras:
Where To Vote:
SF has set up a awesome one stop website for all your "how to vote" type questions: SF Voter Portal
It should have anything you need to know:
Where do I vote?
Am I registered
Has my ballot been counted?
etc etc…
Oakland & San Jose:
So, I don't pretend to know the ins and outs of Oakland or San Jose politics (If you have sites you like, please put 'em in the comments!) but the always thoughtful and thorough SPUR folks do SF, Oakland, and San Jose. See my thoughts on SPUR's biases above.
Older 'Deep Slates:
I believe I've been doing the 'Deep Slate since sometime in the '90s. You can read all the ones I've saved by clicking here – it gets a bit dicey because before 2012, they were email only (not blog posts), so I've posted the email versions I could find.